Steven Gerrard reveals Rangers and Liverpool similarities and why Ibrox side can go 'toe to toe' with any club in Britain
Rangers manager Steven Gerrard believes the Ibrox club are a match for anyone in British football and says he is relishing the 'intensity and responsibility' of trying to lead them to a first league title in a decade.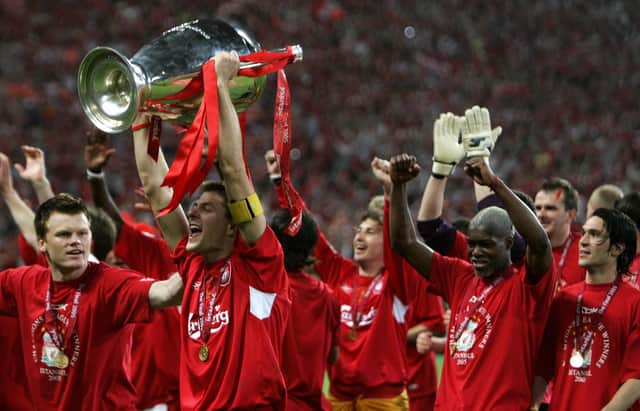 In a wide-ranging conversation on his former team-mate Robbie Fowler's podcast, Gerrard also reveals he has 'stolen' ideas from ex-Celtic manager Brendan Rodgers as he has shaped his own managerial philosophy.
The 40-year-old says working at Rangers has met all of his expectations since he was appointed to his first managerial role in the summer of 2018.
"This club will go toe to toe with any club in Britain in terms of size and following," said Gerrard.
"I knew what I was signing up for, I knew what I came into. That's what I missed when I stopped playing - that intensity and responsibility. I've got it now, for sure.
"The demands here at Rangers are very similar to those I had as a player at Liverpool.
"In terms of the magnitude of an Old Firm game and the size of the clubs - the noise, support and atmosphere - I was well aware of it before I took the job.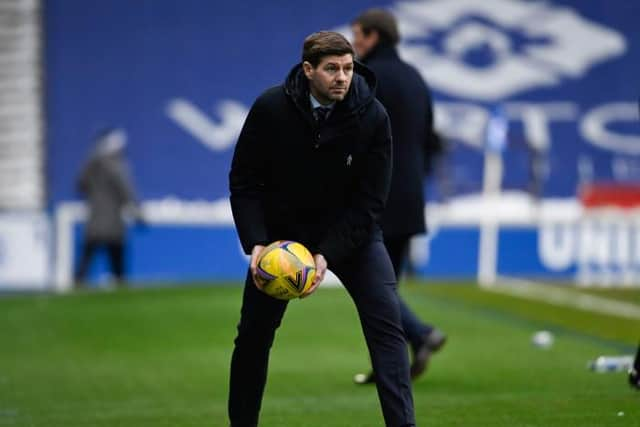 "But you don't realise, until you are in a certain position, the real intensity of a club, the demands and the expectation.
"I'm really enjoying the journey so far. We are obviously in a fantastic place, sitting here right now. That hasn't always been the case. It has been a journey and a process.
"We've had some lows and some tough days along the way as well. But I think you have to sometimes go through those days to grow and evolve, especially being a new group together.
"We are around 31, 32 months into the job now and we have improved an awful lot.
"Now we've got to go and finish the season as strong as we can to make sure that this season and the journey so far becomes a success.
"It will be right up there just because of the work I've had to put in here, the sacrifice - not being with my family much. The size and the magnitude of the challenge we took on, the changes we had to make.
"Most of my good moments and highlights came at the beginning or middle of my career. But the last few years of my Liverpool career, because of the 2013-14 season (when we missed out on the Premier League title) and then leaving when I was offered another year which I regret, it was tough for me not to be the Liverpool captain any more.
"So to get back to this moment which could be alongside all the highlights of my career, I think it will feel really good if and when we do it.
"There is still a lot of hard work to do, there are still big hurdles to get over. I'd never disrespect the challenge or get carried away before it is here."
"In terms of management, I've tried to be a sponge and steal things from all the managers I've played for," he said. "I've tapped into loads of that education in this Rangers journey, especially in Europe and the top games we have played domestically.
"I've stolen stuff from Brendan Rodgers and Sven Goran Eriksson in terms of the style and how it looks, playing through the lines and building from the back.
"It's important to be yourself when you are in these roles and do it your way. But I've worked with top managers and coaches, so I'd be a fool not to try and steal and use their expertise for my benefit.
"It's important for me not to nail myself to one philosophy and make a liar out of myself.
"Because I think it all depends on what your job is, where you are working, what league you are in.
"So, for example, this is my first job here at Rangers. If my philosophy was a low block, hard to play against, we soak it up and play on the counter attack - that doesn't work in every game.
"We have a culture and a set of non-negotiables that everyone lives by. In my head, I want to play a certain way. I want to be a really tough team to play against, a really aggressive team, we move around the pitch together and own the pitch.
"You want to play in a style that entertains the fans, you score goals and be creative. That's how you see it in your head.
"But what happens if you are playing a team like Porto or Benfica who've got more expensive players than you, players with more experience? Teams who, maybe player for player, are operating on a different level from you?
"I can't approach that game the way I would a game at home against a team who are at the bottom of the league. So it's about being able to adapt from game to game."
A message from the Editor:
Thank you for reading this article. We're more reliant on your support than ever as the shift in consumer habits brought about by coronavirus impacts our advertisers.
If you haven't already, please consider supporting our trusted, fact-checked journalism by taking out a digital subscription.
Comments
 0 comments
Want to join the conversation? Please or to comment on this article.