Ryan Jack signs new Rangers deal: length of contract, why Michael Beale wants him as part of revolution
Rangers have handed midfielder Ryan Jack a new contract, the club has announced.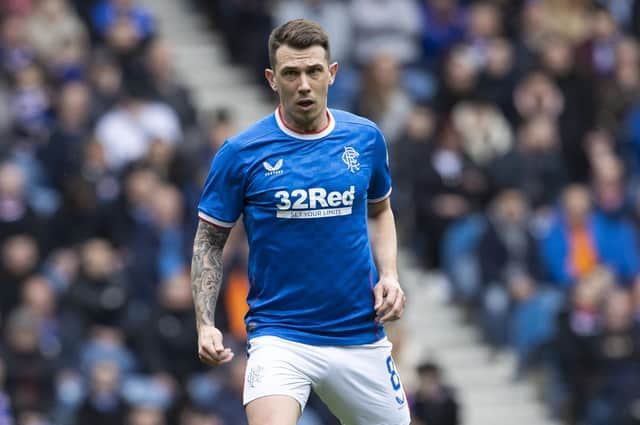 The 31-year-old, who joined Rangers from Aberdeen in 2017 and has made 185 appearance for the Glasgow outfit, has penned a one-year extension to his current deal and will be part of manager Michael Beale's rebuild for next season.
"I am obviously delighted with it," said Jack of his new contract. "It has been in the background for a little while. I am delighted to get it done before the summer and I can go and focus over the off-season. I have played for the club for a number of years now, I love playing for the club and I love being here. I'm settled and my family are settled so when I initially spoke to the manager and he said he wanted me to stay it was a no brainer."
Beale, who worked with Jack before during his coaching days at Rangers, said the experience of the midfielder will prove vital next season. "I am delighted Ryan has signed a contract extension with the club as we continue to work behind the scenes in preparation for next season," the manager said. "I have worked with Ryan for a number of years, both in my previous time with the club and more recently since I returned, and he is a fantastic midfielder and an important member of our squad. The quality and experience he has is invaluable for this group as we all look forward to an exciting summer and 2023/24 campaign."