Rangers welcome 'novelty' of Glasgow derby as Michael Beale drops big hint on team selection
Rangers boss Michael Beale welcomed the novelty of hosting Partick Thistle in Sunday's Scottish Cup fifth-round tie at Ibrox.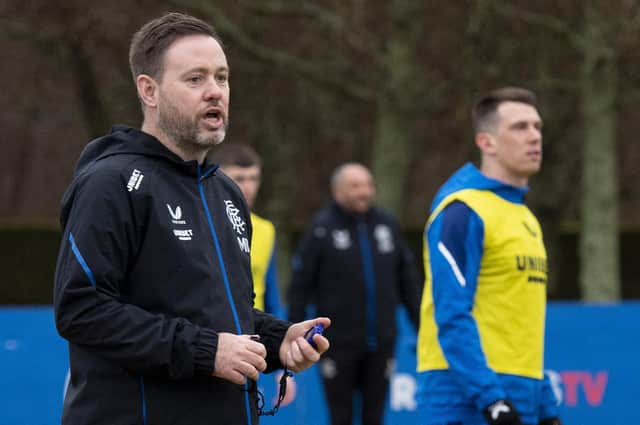 The Light Blues take a break this weekend from chasing cinch Premiership leaders Celtic to take on the Jags, who sit in fourth place in the Championship. Beale is relishing the variation to the norm as he looks to guide Rangers another step closer to retaining the trophy they won last season under former boss Giovanni van Bronckhorst.
"It is quite nice actually," said Beale, who confirmed a start for striker Antonio Colak. "Obviously you play the teams in the division, definitely three times, sometimes four, and if you draw them in the cup as well it becomes a bit of a Groundhog (Day) because obviously you know so much about each other and at times it can make for a stale game or a very stuffy game. It is nice to play a team that are not in our league but also knowing that they have nothing to lose coming to Ibrox this weekend.
"I am sure that's what Ian McCall will be telling his team. They have a lot of Premiership experience in the team so I think it will be an interesting game. They are bringing 2,500 fans as well which shows you how many fans they have got. We have everything to gain as well, making sure that we pay justice to the importance that it has for us at Rangers. It is massively important. It is a competition we won last summer after a number of years and it is obviously one of the trophies we feel we can win this year."
Colak has come off the bench in the last four games as he returned to full fitness following a leg injury. Beale had previously hinted about the possibility of pairing the Croatia international with Colombia striker Alfredo Morelos but will leave that decision to later.
He said: "It is definitely an opportunity for Colak to play. I think he has waited frustrated on the sidelines to get an opportunity because Alfredo is in good form. In all fairness to Antonio he has not been 100 per cent fit in the time I have been here but he has had a really good 10 days of solid training and looks strong. So early team news is that Colak will play. Whether he plays with Morelos or not, we will decide nearer the time."