Rangers reaction: Union Bears target board, four years without penalty possibility, different side to Todd Cantwell
We pick out three talking points from Rangers' 3-1 win over Kilmarnock on Saturday ...
Penalties at a premium
Derek McInnes was irked that his side did not get a penalty at Ibrox on Saturday but the stats would suggest that he was always up against as he claimed Rory McKenzie had been impeded by Allan McGregor; not since September 2019 have Rangers conceded a league penalty on home soil, a sequence of results that now stretches to a lengthy 64 games. Partick Thistle bagged one last month when they flirted with a Scottish Cup upset but in terms of spot-kicks in the cinch Premiership they are as rare as Californian snow for visiting teams at Ibrox. With five home games to play between now and the end of the season, is it possible that Rangers could go four years without conceding a home league penalty? The four-year anniversary on September 14 – Stevie Lawless bagged that one in a 3-1 Rangers win over Livingston – would suggest that it is a possibility given there would likely only be a handful of home games at the opening of the season.
Board targeted by fans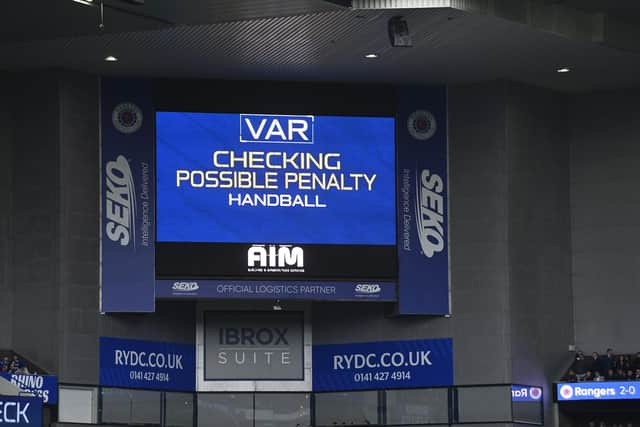 In an atmosphere where one could have been forgiven for suspecting a clumsy intrusion into a sponsored silence so quiet was Ibrox as this game kicked off, it took the unfurling of a banner from the Union Bears to bring forth a ripple of applause around the ground. "After 55 titles you took your eye off the ball. Time for change" was the message that was given tacit approval by the masses. As near to sack-the-board as it gets, the directive seemed fairly unambiguously directed towards the hierarchy of the club. As the public face of Rangers, however, Michael Beale has had to shoulder a significant part of the blame over the last week for structural failings within the club that do not entirely fall under his remit. Some of the flak he has taken since the Hampden defeat has seemed more than a little unfair given what he inherited and the lack of cohesion around Rangers' recruitment.
Cantwell shines again
Todd Cantwell's performance against Kilmarnock would have offered further evidence that he ought to have started at Hampden last Sunday, but it was not just his energy and movement that gave pause for thought. At one point midway through the second period as the ball went out for a throw-in and Ibrox was getting increasingly antsy – quite what the volume might have got to had Kilmarnock scored a second would have been interesting – it was Cantwell who handed the ball to captain James Tavernier with a signal to just calm things down and keep the head. Level-headed and with a maturity about him, Cantwell could be a significant part of the inevitable Rangers rebuild.