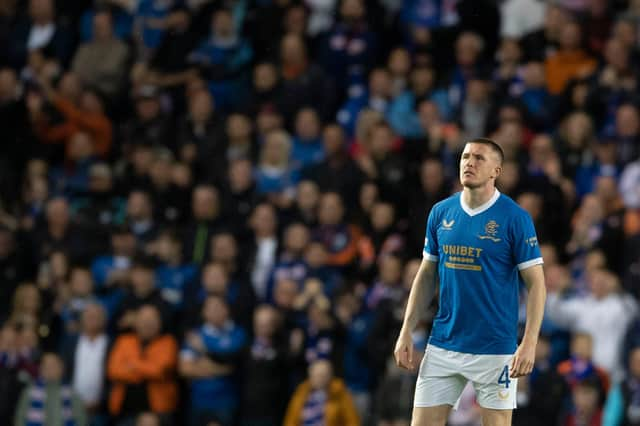 John Lundstram in action for Rangers.
The former Sheffield United midfielder moved to Ibrox in the summer and came under fire for some of his early performances.
However, the 27-year-old's levels have risen, with the Liverpudlian putting in a series of key displays in recent league matches against Dundee and Hibs.
Lundstram revealed that he has had to adapt to a change of playing style at Rangers.
"It was going to take time to get used to the style of play. I am enjoying having more of the ball and enjoying the time in possession," said Lundstram.
"It's a different type of pressure here, the fans are demanding and rightfully so. It is about dealing with that pressure and performing to deliver.
"It is a pressure I am enjoying.
"I have played the deep number 6 role most of my career and in the last couple of seasons have played the more attacking positions.