Rangers' interest in rival's star man confirmed by manager
Aberdeen boss Derek McInnes has confirmed that Rangers are indeed interested in Scott Wright.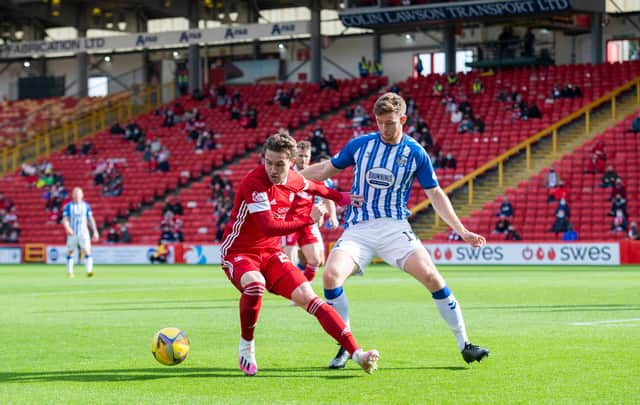 The Dons manager revealed recently that contract talks had stalled with the player whose deal expires at the end of the season.
McInnes had admitted he is "resigned" the player "leaving anyway".
The 23-year-old hasn't quite reached the level many predicted he would when he emerged in 2017.
Wright spent a period on loan at Dundee in the 2018/19 campaign before injury robbed him of most of last season. Yet, so far this term Wright has been one of the key men at Pittodrie, bringing a vibrancy and creativity to the Dons' attack.
"There has been a conversation at boardroom level," he told PA.
"I spoke to Steven yesterday, he called me to say that they would have an interest in Scott on a pre-contract and wanted to do things properly.
"That is not always the case when it gets to players running out of contract. We appreciate that Rangers came through the front door and did things properly."
'Pre-contract any time'
He added: "We made our first offer to Scott in the first week in October and we have never had any encouragement from Scott or his agent.
"They never really gave us a chance of a counter offer so I have resigned myself over the last few months that the likelihood is he was leaving at the end of the season and nothing has really changed on that.
"I think there is more than one club interested but nonetheless, Rangers have illustrated that they have an interest in Scott and they could do a pre-contract with Scott, really any time."
McInnes, who doesn't "want to lose" the player, believes he could exit this month if a deal could be done.
He said: "If we receive a good offer, from Rangers or whoever, it is up to the board to weigh that up, to see – like any of our players – if it is an opportunity for Scott to move on before the end of the season."