Rangers express anger over 'abhorrent' abuse of Glen Kamara and rail against attempts to play down racism
Rangers have released a strong statement refusing to "acknowledge any attempt to defend, deflect or deny" the alleged racist abuse Glen Kamara experienced against Slavia Prague.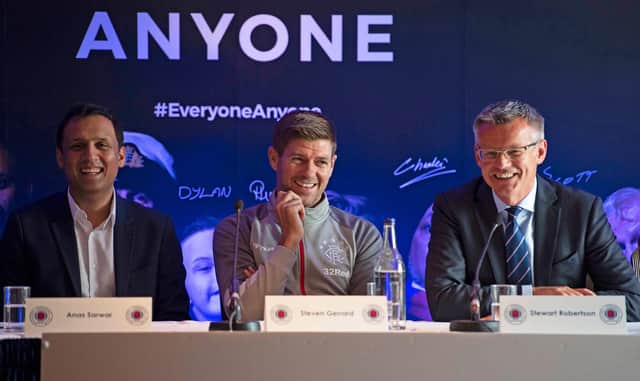 The club's managing director Stewart Robertson expressed the club's disgust at the "abhorrent" abuse suffered by players in person and online.
Towards the end of the 2-0 defeat in the last-16 tie on Thursday night, the Finn was visibly angered and upset when Slavia's Ondrej Kudela whispered something in his ear.
Kamara could be heard saying "racist, racist", while Steven Gerrard issued a strong message after the match.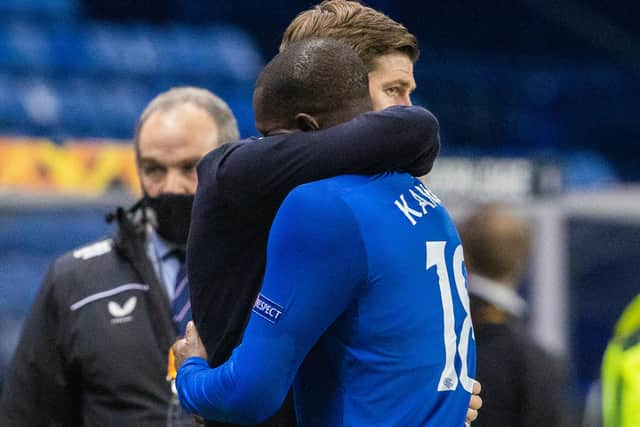 "I 100 percent believe what Glen is saying in terms of the accusation," he said. "Other players around him heard it so I will stand toe to toe with Glen Kamara and I'll deal with this however Glen wants to deal with it. This situation is over to UEFA now. I just hope it doesn't get brushed under the carpet."
Rangers have now called on Uefa to act with the football world watching on, stating "enough is enough" and that they are not prepared to stand by and watch their player become another "statistic".
"The racist abuse suffered by Glen Kamara will not be tolerated by Rangers. As a club, we stand resolutely behind Glen as we support him and his teammates.
"We stand behind each and every one of our players. Regardless of race, religion, colour or creed – if you wear the famous blue of Rangers FC, you are one of our own. Everyone, Anyone.
"Several of our players have subsequently received racist, threatening and sickening abuse online. This is abhorrent and once again highlights the responsibility social media outlets have in eradicating abuse from faceless cowards.
"We refuse to acknowledge any attempt to defend, deflect or deny the abuse Glen Kamara experienced last night.
"Our Manager, Steven Gerrard has already underlined his own disgust at this incident and support for our players. We can confirm that Steven, our Chairman Douglas Park, Sporting Director Ross Wilson and I, met last night to agree our club stance.
"We also met with UEFA representatives. This incident has been reported to the UEFA match delegate and we understand that it has formed part of his match report.
"UEFA will be well aware the football world is watching. We expect a robust and unequivocal response in relation to this incident. It cannot be merely 'swept under the carpet' – we are not prepared for Glen Kamara to be yet another statistic. Enough is enough.
"We note the injury sustained by Ondrej Kolar during an accidental collision last night. Our Club Doctor treated the player and we hope he has a speedy recovery. We wish the club well in the next round of the Europa League.
"There will be no further comment until we receive a response from UEFA."
Kemar Roofe was also subjected to racist abuse on social media platform Instagram. The striker was sent off after dangerous play which left goalkeeper Ondrej Kolar injured.