Rangers colts proposal could be rejected at SPFL board meeting as league reconstruction discussed
An SPFL board meeting is due to take place today
Scottish clubs should be given greater clarity in the coming hours regarding league reconstruction and the 2020/21 season.
The SPFL are set to hold a board meeting today (Wednesday) where Ann Budge's three-tier proposal and Rangers' 'innovation paper' are to be discussed.
Both have their support and critics within Scottish football with SPFL chief executive Neil Doncaster having been garnering views from clubs.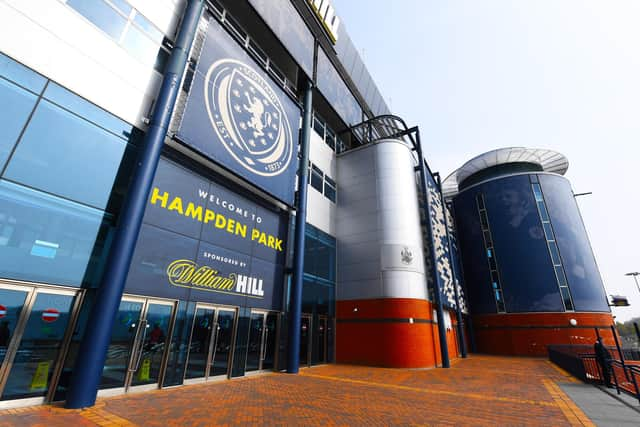 It has been widely reported Hearts' 14-14-14 (or 14-14-16) will struggle to get enough backing across the four leagues. And, according to the Scottish Sun, Rangers' revamp proposals are set to also be rejected.
They have proposed for three tiers of 14-14-18, keeping Hearts in the Premiership, Partick Thistle in the Championship and Stranraer in League One.
It would see Celtic and Rangers 'B' teams join the bottom tier with the Old Firm paying a yearly fee over four years, plus committing to buying 200 tickets for away matches and investing in streaming matches.
Robbie Horn, manager of Lowland League runners-up Bonnyrigg Rose, questioned the plans, noting any 'B' team should start at the bottom of the pyramid.
He told the Scotsman's sister tile the Evening News: "In theory this is a great idea because it's bringing money to the lower league teams, but clubs trying to work their way up the pyramid would be watching these colt teams come straight in above them. That's the frustration because they would be jumping the pyramid.
"This idea has been talked about for a few years now. If colt teams had started at the bottom of the pyramid when it was first mentioned, they would probably be in League Two by now. I don't have a problem with them starting at the lowest point and working their way up."
Clubs and the SPFL are keen to press ahead and look towards the 2020/21 campaign with Celtic last month urging next season's fixture list to be published.
In April, the 42 member clubs voted on the SPFL's resolution to terminate the league season based on a points-per-game average which was supported by the majority of clubs.