The Scottish Cup holders progressed to the fifth round with a 1-0 win over the Saints at McDiarmid Park in what was a tough and competitive fixture. Beale is keen to boost his team's energy levels with additions in the January transfer window with the club closing in on targets.
Rangers have been strongly linked with midfielders Todd Cantwell and Nicolas Raskin, as well as forward Morgan Whittaker, while Charlie McCann is set to exit with others possibly departing.
"You can expect to see something before the end of the window but I'm not going to say it's definitely those guys (Whittaker and Raskin)," Beale said. "We're going to bring some players in and one or two might go the other way. I didn't see that Whittaker wasn't in the Swansea squad. Russell Martin said he would be.
"We will be strengthening, players will come back. Antonio [Colak] was on the bench today if we needed a penalty or needed five minutes. If I can get Antonio fit and playing with Alfredo I think it will add a different dimension. Scott Wright came on tonight and thought he was excellent. Ryan Kent and Fashion are giving me every single ounce of energy they've got. In time new players will come in, we'll get more players fit and we'll look stronger. But I tell you what, the results ain't too bad."
He added: "Hopefully there will be one or two new faces in the starting line-up."
Meanwhile, St Johnstone boss Callum Davidson is keen to add to his squad amidst links with Ross County striker Jordan White.
"We are constantly active in the market and there are a lot of things going on behind the scenes," he said. "I won't talk about individual players but we are actively trying to do something in the market.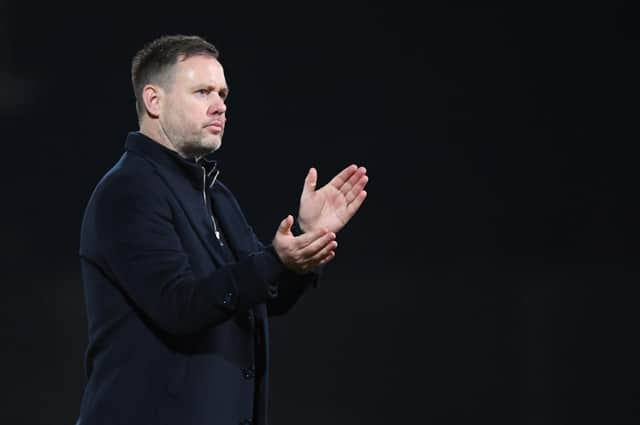 "Obviously we have. a big three or four months coming up and we are trying to strengthen the squad if we can. I'm not sure how many. You see the performances of Dan Phillips and Cammy MacPherson there – it was like two new players."