Rangers boss Michael Beale answers questions on Tom Davies and Todd Cantwell links - 'both good players'
Rangers manager Michael Beale has pledged that the players he is determined to bring to Ibrox during this transfer window are of a calibre to make people sit up and take notice.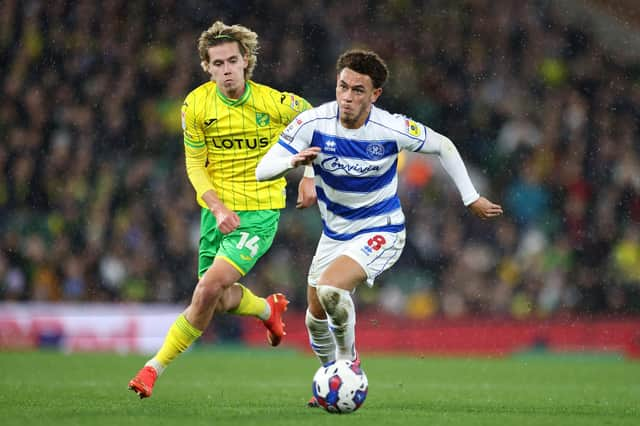 Midfield pair Todd Cantwell of Norwich City and Everton's Tom Davies have been linked with moves to the club this January. Beale would not confirm either one was on his short-list of targets but he said there were a few currently on his radar. However, he could not resist speaking highly of Cantwell and Davies. He came across both during his time as Liverpool Under 23s coach.
The Rangers manager was speaking after the 2-0 win over Dundee United at Tannadice, which was secured thanks to second-half goals from Fashion Sakala and Malik Tillman. Beale stressed that the reinforcements being tracked must be used to performing at a sufficiently high standard to survive the level of expectation at Ibrox.
"No names, but I think they are both good players to be fair," he said, with reference to Davies and Cantwell. "Todd was an excellent player when he was young and playing against my Liverpool Under-23s. I thought he would go on and have a fantastic career. He had that at the start and he is maybe just looking for a move to re-ignite it but I think he is a fantastic player at a good age.
"And Tom Davies, he used to kick my Liverpool Under-23s team all around the place. There's a bit of John Lundstram about him. But again, two really good players. Not confirming anything with those two. But there's a lot of players we are speaking to at the moment.
"I have to be excited about working with someone and the journey they are going on," he added. "I have to feel that they are someone who can come to Ibrox in front of 52,000 and really will grow and not shrink. That is the biggest question I have when I sit in front of a player – are they going to shrink at Ibrox or grow?
"We need growers and people who are going to come in in the next two or three years and help us win trophies and do well in Europe. That is the most important thing now. If I was to rush it and get it wrong, you'll all condemn me. I hope you will be excited as I am about the two or three additions we are hoping to do."