Rangers accounts laid bare - operating profit, revenue, player sales figures, staff costs hike explained, cash flow and bank balance
The Ibrox club's accounts have been released as chairman makes vow on player trading
Rangers have announced an operating profit for the second consecutive time as the club released its accounts for the financial year ending June 30, 2023.
The figure of £252,000 is however down on the previous year's profit of just over £5.5million, with chairman John Bennett saying that Rangers went through a period of "significant change", which included removing Giovanni van Bronckhorst as manager and replacing him with Michael Beale as well as making off-field investments to Edmiston House and improving hospitality at Ibrox. In total, overall revenue dropped from £86.8m to £83.3m, with a net loss of £4.14m compared to £919,000 for the financial year ending June 30, 2022.
Sales of players such as Joe Aribo and Calvin Bassey contributed to income of £26m and while the club reached the group stages of the Champions League, UEFA prize money only increased slightly by £1m in comparison to the previous year, when the club reached the final of the Europa League. Gate receipts – Rangers' main source of income – were down from £41.9m to £39.85m as a result of having no European knock-out football in season 2022/23 – Rangers had four extra European home games the previous season.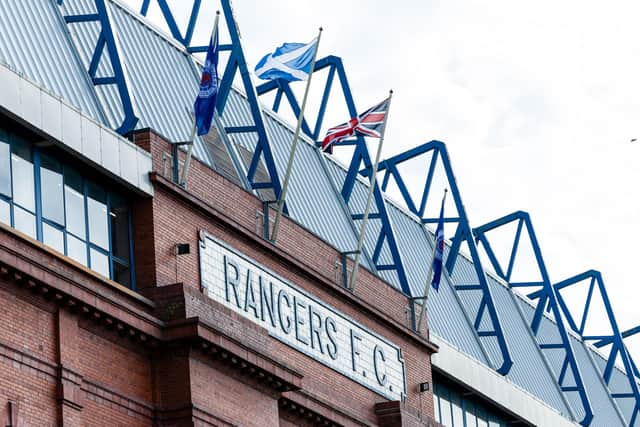 Rangers reported £1m revenue dips each in commercial partnerships/sponsorships and also in broadcasting rights, but there was an upsurge in retail revenue, from £17.3m to £18.5m.
One of the biggest expenditures for Rangers were staff costs, up £10m to £64m. Part of this was down to bonus payments for reaching the Champions League group stages, which are significantly higher than those associated with Europa League progress. All other areas of operating expenditure broadly stayed the same.
The club states that "the main sources of income for RIFC and its subsidiaries are season ticket sales, other match related revenue, commercial income and proceeds from the sale of players' registrations. Cash payments primarily consist of the player and staff wages, direct costs and the payment of player transfer fees payable in respect of acquired players". Net cash used in operating activities has changed markedly from +£15.2m in the previous accounts down to -£3.76m in the latest report, with net cash from financing activities for 2023 sitting at +£4.1m compared to +£12.78m in 2022 and net cash used in investing activities at -£8.15m compared to -£18.24m. Combined, this has led to a net decrease in cash and cash equivalents with a figure of -£7.75m against +£9.82m 12 months earlier.
In terms of liquidity and capital resources, the report continued: "The RIFC Group maintains cash to fund the daily cash requirements of its business. As at 30 June 2023, there are loans with investors amounting to £13.4 million, other loans of £3.1 million, whilst the Group also has lease agreements totalling £1.8 million. As at 30 June 2023, the Group held £5.3 million within cash and bank balances."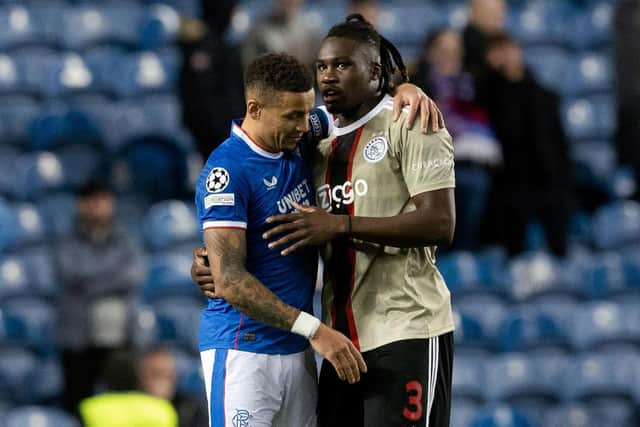 There was an increase in first-team wages/turnover ratio, up 51 per cent from 44 per cent the previous year, with the number of players on the club's books up by seven to 102. In total, 293 staff members were employed by Rangers in that period, with a total wage bill of £56.5m.
The club also reported that "included within financing activities is the net receipt of loans from investors totalling £4.9 million. These balances were used to fund the club's working capital requirements". Chief financial officer James Taylor admitted that Rangers continue to receive strong support from its backers.
The Rangers' AGM will take place at Edmiston House on Tuesday, December 5.
What chairman John Bennett had to say
Bennett has vowed that Rangers will strive to improve on their player trading. The chairman, who was appointed earlier this year, feels there is "still much work to be done" to make Rangers a more "sustainable" club. He pinpointed player trading as one area where they must become more prolific in order to fulfil their potential.
"While successive years of operating profitability can be seen as encouraging, especially in light of what had gone before, there is still much work to be done," the chairman wrote in his annual report. "The club vision must be simple and clear: sustainable success. This applies both on and off the pitch and it must be a mantra by which all at the club live.
"Football is a business which is particularly prone to being reactive. While this may be inherent to the industry, sustainable success can only come when we are systematic in our processes and in our actions. It is my firm conviction that this is a pre-cursor to returning the club to the status of serial winners.
"I have talked previously of the four components of financial sustainability: season ticket sales, commercial revenue, European football and player trading. While the first of these components will never be taken for granted, it is the fourth that requires attention.
"Player trading will always be inherently volatile, yet Rangers must replace sporadic 'wins' with systematic success. It is a given that it all begins with player recruitment. This is an area of priority for your board, and we anticipate that the coming months will see a strengthening in the leadership and processes of our football department, specifically with this in mind."