A lengthy VAR check ruled that the goal was legitimate and Fashion Sakala was onside in its build-up before Malik Tillman quickly added a fourth and Motherwell played out the final stages with a numerical disadvantage following the dismissal of Callum Slattery.
"I thought the way the last ten minutes played out were harsh on us," said Kettlewell. "I mean by that the Sakala offside for the third goal which was a massive moment in the game. I'd also like clarity on Callum's second yellow card. There's contact but he's trying to protect the ball and he's not got awareness of the guy behind him and the contact's made on Cantwell's shoulder.
"I'm not calling anybody out, I'm just asking for clarity. But the third goal it looks to me that our player Dan Casey is the blue line which is behind the red line which is Sakala from the pictures I've seen. From what I've seen it looks like he's offside. We never berated the referee or the fourth official, we're not hammering the system in any way but it's a big goal at a big time.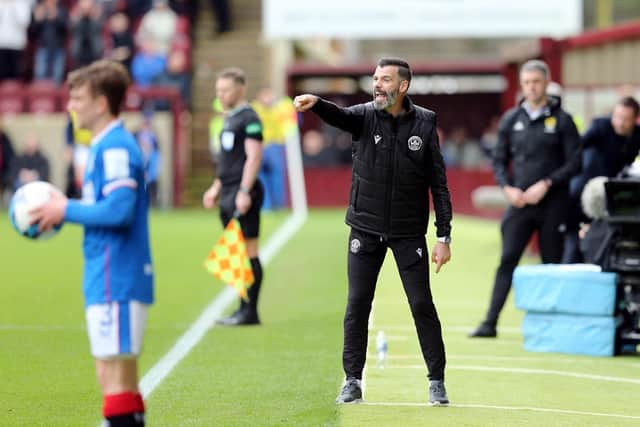 "They have to be crystal-clear, there's no grey areas and I think coming away from the game today there is a grey area. The third goal plants a seed of doubt in my head."