New £1m proposal for Celtic and Rangers Colts teams in SPFL - reports
A new proposal for Celtic and Rangers Colts to be inserted into the SPFL is set to be tabled.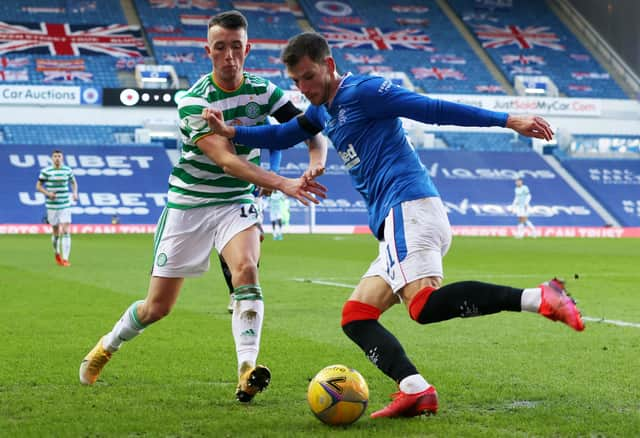 A new proposal for Colts teams in the SPFL is set to be tabled. Picture: SNS
According to the Daily Mail, the teams could form part of an expanded 16-team League Two alongside sides from the Highland League and Lowland League.
Rangers managing director Stewart Robertson has been given the go-ahead by the Scottish FA's Professional Game Board to formulate a proposal for clubs to consider.
It is the latest situation involving Colts teams and restructuring.
Summer proposal
During the summer and following the SPFL resolution vote and subsequent fall-out there was a 14-14-18 proposal circulated by Rangers which would have seen an increase of four teams in the leagues – Celtic and Rangers Colts, plus Highland League champions Brora Rangers and Kelty Hearts from the Lowland League.
Part of the proposals included a cash injection from the Old Firm, adding up to around £1.2million, including a £125,000 joining fee.
Other clubs could enter Colt teams in the Highland and Lowland League but they would only be able to rise as high as the second tier.
Plans for next season
The cash injection of around £1million forms parts of the new plans.
Steart Robertson leads a working group which consists of George Fraser representing the Lowland League, St Johnstone's Steve Brown, Partick Thistle's Gerry Britton and Iain McMenemy, Stenhousemuir chairman. The Mail report that discussions have already taken place and the preferred option is an increase of six to form a 16-team League Two.
The hope is that they can put their plans forward to clubs with the hope of them being considered in time for any changes to be implemented at the start of next season.
"It's a medium-term project," he said. "This needs to soak and it needs to be right for the full 42 clubs. I think it has some really good things, the development of players is there. Everyone needs a wee bit more time."