'My toes might never uncurl' - Rangers boss Steven Gerrard features in bizarre BT Sport Liverpool picture
No matter how well Steven Gerrard does as Rangers manager he is always going to be associated with Liverpool.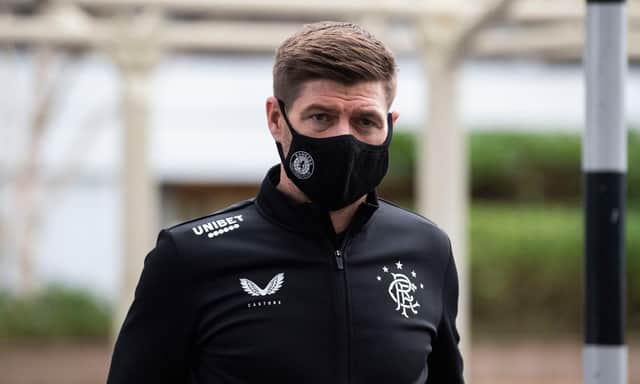 The Ibrox boss is an iconic Anfield figure, having played more than 700 times, captaining them to Champions League glory.
BT Sport attempted to play up to that iconography in what can only be described as a bizarre advert for its Champions League coverage.
On Twitter, the broadcaster posted a photo which left many football fans confused and bemused.
Gerrard, in his playing days, is passing over the armband to Trent Alexander-Arnold, who captained his the side in European competition on Wednesday night, in front of the Kop.
One person said: "Someone actually thought this would be a good idea and someone else didn't see a problem and made it. My toes might never uncurl."
While others noted how Jordan Henderson is the current club captain.
Meanwhile, Gerrard's record of 21 Champions League goals for Liverpool was broken by Mohamed Salah against FC Midtjylland.