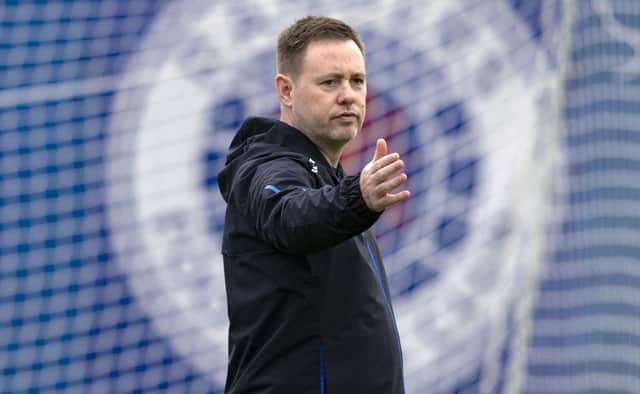 However, whatever the Englishman's best laid plans on this front, in part these seem to have been scuppered by ordinary life getting in the way. "I had a mixed bag," he said of the fortnight pause to club football that concludes for the Ibrox men with their hosting of Dundee United on Saturday afternoon. "My little boy broke his arm so we didn't go away. We moved house this, as well, so it's been a mixed bag.
"It did give time just to breathe because since coming in back in November there's been a lot going on. It gave me time to look forward to next season – what does the start of the season look like? What should the squad look like? Lots of talking to the players inside and obviously lots of eyes on recruitment."
Beale had previously intimated he would use the period to have a heart-to-heart with Ryan Kent over his future. He has made plain his desire for the winger to extend his stay with Rangers, following five seasons in Glasgow. As yet, though, there is no clear indication whether the player is of the same mind as he runs down a deal that will expire in the summer. A situation that isn't about to change for the 26-year-old, or any among the group of Ibrox players who will shortly become free agents.
"We've had a lot of conversations," said Beale. "Our decisions are clear, they've 99 per cent been made. [Director of football] Ross Wilson and I are really aligned on that, everyone's aligned. It's just when those things need to be communicated. We've got some really big games coming, there's a fifth of the season to run so it would be unfair to put those players under pressure by putting that out there. It would be unfair on everybody. I don't want to be boring with the answer but we've made our decisions, we're just not communicating them."