Michael Beale tells Rangers not to have regrets next year and gives Antonio Colak future update
Michael Beale admitted "second is last" for Rangers as he urged his players not to have similar regrets this time next year.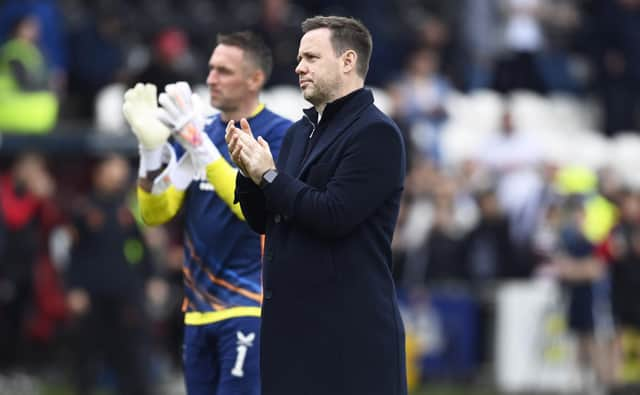 The Ibrox side rounded off their campaign with a comprehensive 3-0 victory over St Mirren, with Fashion Sakala scoring twice and Antonio Colak claiming a late third.
Rangers have been vastly improved since Beale took charge at the end of November but still finished the season seven points behind champions Celtic. Beale joked sarcastically that "everything is broken" at Ibrox as Rangers smashed through the 90-point barrier but knows they can't afford another trophyless campaign like this one.
He said: "I'm glad the end of season is here. We're waiting for one or two things to be signed off then we'll hopefully see a new team come together. We've got over 90 points which we haven't done too often in the last 15 or 20 years. Everything is broken at Rangers so I'm looking forward to mending it. That's the perception, I'm not sure if that's true but our record was a strong one and we'll be adding to a very good team.
"But when you come second it's last in Glasgow. We need to have a look at ourselves, set standards, have a good pre-season then see where it goes one game at a time. Of late our form has been very good. Since November if I'm right we've only dropped eight points. We've made mistakes where we've had chances to change the outcome of games and it's been in our hands.So we have to seize the moment and have no regrets."
Colak's goal was his 18th of a maiden season in Scottish football that started so promisingly before being derailed by injury. Beale believes having the Croatian fully fit for next year could be pivotal. He added: "We're losing Ryan [Kent] and Alfredo [Morelos]. It's so important we recruit and Tony is also here. We want him to have a good pre-season. Last year going into the season as a fan looking on from the outside he was fantastic but I've not seen that for different reasons."