Souttar has managed just one appearance for the Ibrox side after breaking down on the opening day of the season following his summer move from Hearts while Hagi has been out for 12 months since rupturing his ACL in January last year.
Speaking ahead of Sunday's trip to Dundee United, the Rangers manager confirmed: "I was really pleased to see Souttar back in training. We took a little bit longer to get to the bottom of his issues and hopefully he can now stay fit. Even today on his first session back he showed his strengths.
"By the end of the month, hopefully, we will see Hagi and Souttar return to the team - both are now in contact training."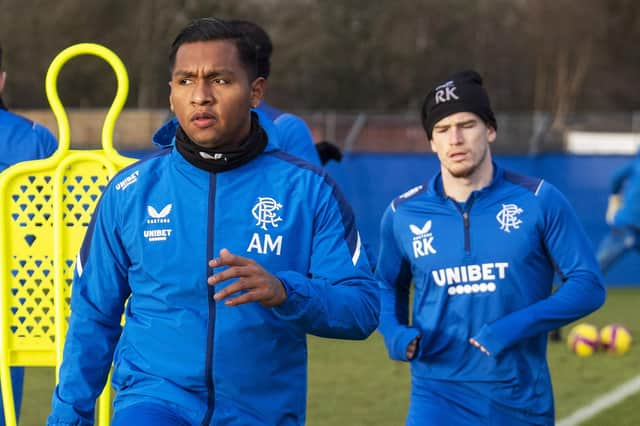 Beale also revealed that Alfredo Morelos has underlying injury issues as he addressed questions over the Colombian's recent form following criticism of his performance in the 2-2 draw against Celtic on Monday.
"I know what Alfredo is going through to play through one or two knocks, some players would struggle to play through this. I can see how hard he is working," Beale added.
Beale is hoping to recruit in the January window but admitted he will be looking for specific type of player.
"I want to sit in front of any potential players and look into his eyes. I want to meet a player and tell them exactly what I want and the role we want them to play. Any players recruited are here to do a specific job for our squad.
"Anyone coming in we want to fit into our squad, I am a development coach and I want to grow players. I only want people coming in who want to drive themselves forward, you have to want to improve."