The Ibrox club have been linked with a £2m bid for Swansea wide man Whittaker, while apparently being rebuffed in lodging a near £500,000 off for Standard Liege's Raskin, out of contract in the summer. Beale has intimated these figures are wide of the mark as he suggested Rangers could yet be stymied in their attempts to bring in signings further to Norwich City capture Todd Cantwell, who made a tidy debut in the club's 2-0 home win over St Johnstone.
"There's loads of stuff going on in the background," he said. "There are one or two names that people have run away with because of snippets coming from other clubs. A lot of that isn't right. There's more wrong in that speculation. There are other players we're talking to. If we get them I'll be delighted but if we don't I'll keep working.
"I'm up to speed, we're all aligned. People think myself and the board or myself and Ross [Wilson, Rangers sporting director] don't talk. But we're together every day and on the same page. If we don't get the work done now, we'll do more in the summer. If we do less now, we'll do more in the summer. It has to be the right players. I'm hoping people think Cantwell is the right fit after today.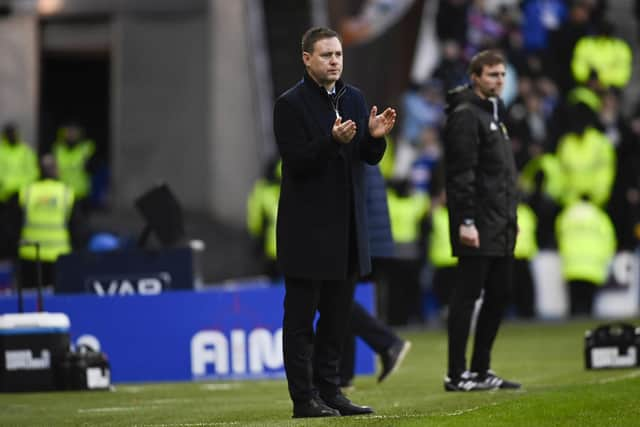 "I'd like to add another midfielder to the squad who is powerful and can run. I'd like to add another centre-half to the squad and I'll probably need to look at the goalie situation in the summer. We'll be looking for another number nine. Are we going to get all of that done in the next 48 hours? There's more time in the summer. Nobody wants to strengthen this squad more than the board, Ross and myself. It's in our interest to build a stronger Rangers than we have right now.
"What I can say about the bids that have been mentioned, those prices are way higher on one and lower on the other. I'll let you surmise which is which. But it's nowhere near what you think. They're good players, we don't want bad players. The clubs they play for don't want them to go in January. I wouldn't want to lose one of my better players in January. I think there will be a couple of things in the next 48 hours one way or another. Can I guarantee we'll have new arrivals? No. Will we try our best? Definitely."