Michael Beale outlines better Rangers alternative to 'restrictive and repetitive' B team Lowland League plan
Michael Beale believes a return to a Reserve league with no age restrictions would serve Rangers far better than fielding a B team in either the Lowland League or the proposed Conference League.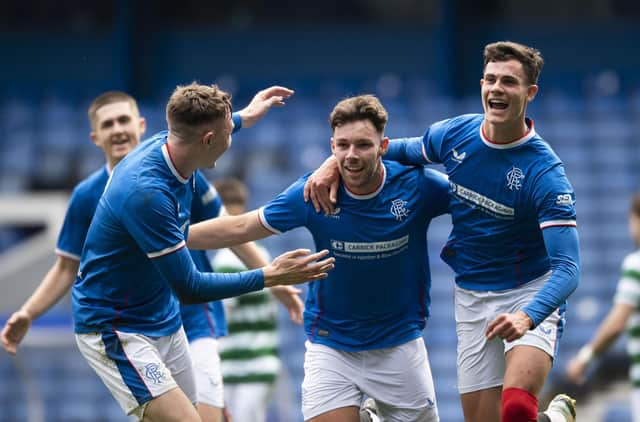 The Ibrox club, Celtic and Hearts all currently field a Colts side in the fifth tier of the pyramid system ahead of the planned introduction of the contentious Conference division just below League Two from season 2024/25. That proposal is set to be voted on at the Scottish FA's annual meeting, although Aberdeen have already ruled out entering a team. Beale feels that neither the Lowland League nor the Conference League meet Rangers' needs and says the club's younger players – and those recovering from long-term injuries - get more benefit from playing friendlies against other leading clubs. And he called upon Scottish football's administrators to take inspiration from overseas when it comes to finding solutions on how best to improve young talent.
The manager said: "I don't think the Lowland League is a good bridge so we need to look at other games. In the last month or so the B Team have played Chelsea, Liverpool, Manchester United, Celtic a few times as well as Sunderland. It is important to give those boys a bridge and create an almost old fashioned reserve team where the boys who aren't playing for me play with the young boys. The Lowland League is too restrictive as it is Under-21. So what do you do with Ianis Hagi, John Souttar, Robby McCrorie or Rabbi Matondo when they come back from injury?
"Our B team play as many games as the first team so when do they mix with the first team and train with them? I understand why it has been put in but I think it is restrictive and repetitive for the players in terms of style and the stadiums they play in. For me, I would like a programme that is more creative and bespoke and can do. The club are really pushing, with other clubs, to get the teams in the pyramid like in Portugal, Holland and Germany. We have pushed and it is important the people making the decisions enable us some oxygen and light at the end of the tunnel.
"We have that with the Conference League vote coming up. Will that prepare my young players to be involved in the Europa League and Champions League? Not so much. But if we can play Chelsea, Liverpool etc then I think you can somehow bridge the gap. If an academy and B team is there to support the first team, I don't like a programme stopping the likes of Hagi and McCrorie playing games. I think it should be open age."