Michael Beale has say on Scotland booing of Rangers midfielder Ryan Jack
Rangers manager Michael Beale has sought to make light of his midfielder Ryan Jack being booed by a pocket of Scotland supporters at Hampden last week.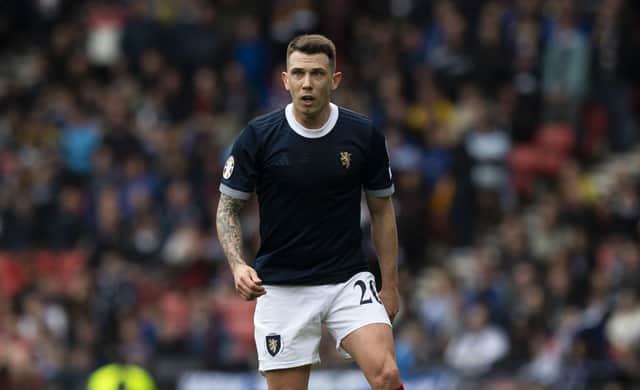 The 42-year-old has proved himself a welcome cheerleader for the game in this country at all levels. As a result, he was reluctant to become hung-up on some jeering of Jack's name when the starting line-up for the Cyprus win was read out last Saturday. Instead he preferred to concentrate on his player being part of a Steve Clarke set-up that snared a famous win over Spain on Tuesday in following up the opening Euro 2024 qualifier success over the Cypriots. And Beale pooh-poohed Spanish captain Rodri's rubbishing of Scotland in claiming Clarke's men were play-acting and time-wasting in the 2-0 midweek blockbuster.
"I don't think so," the Rangers manager said when asked if the former Aberdeen player had been impacted by the adverse reaction to him from a tiny minority. "When you play for your national team, it's been well known for years there are fans of other clubs. If you play against one, score against one or have played for one and left, there's going to be some people … I don't know if it's true or not, I wasn't at the Cyprus game.
"I had a brief chat with him on Friday morning. I know some players in the squad so I asked how they are, and how things are going with their clubs. I said it must have been a really good camp, two really positive results for them. I'm delighted for them, Tuesday was a really good night for Scottish football. We shouldn't let anyone downplay it afterwards because two teams played the game with two styles. Personally, I didn't see that – I thought Scotland were well worthy of the win on the night. The return leg will be a really good game but if you look at what you have to do to qualify, that's a huge result.
"There's two different problems to solve, very similar to what we have in club football. One, you're expected [to win]. And that sometimes can be harder because until the first goal comes… I thought Scotland showed lots of good things in lots of different ways. It's a positive – and I know we don't like talking about positives in Scotland …"