Michael Beale and Ange Postecoglou have say on Celtic-Rangers Craig McPherson situation
Michael Beale has described Rangers Women's coach Craig McPherson's part in an incident with Celtic Women's boss Fran Alonso as "out of character".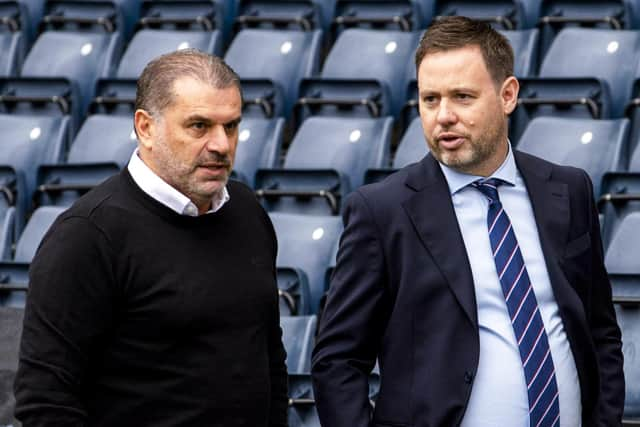 McPherson was charged by the Scottish FA over his alleged headbutt on Alonso at the end of Monday's Old Firm match at Broadwood Stadium. The incident, the subject of police enquiries, occurred at full-time after the Hoops had scored a late equaliser in the 1-1 draw. McPherson will face an SFA hearing on April 13 after being deemed to have breached disciplinary rules.
Ahead of the cinch Premiership match against Dundee United at Ibrox on Saturday, Gers boss Beale said: "I didn't see it live. I haven't seen it since, I have obviously been told about it. I know with the SFA and Rangers there is an ongoing discussion around it. All I would say on Craig is that it is out of character for him. I think everyone who knows him in Scotland, knows him as a man, (knows) it is out of character. The SFA, the club and Craig are away having discussions about it. I personally haven't spoken to him on it."
Celtic manager Ange Postecoglou also had his say, telling Sky Sports: "Look, I think it speaks for itself and the important thing now is that it's in the hands of the people it should be in the hands of. They'll investigate properly and get all sides of the story, and deal with it appropriately. From our perspective as a football club, it's just about making sure that we comply with the investigation and do everything we need to do, and let it take care of itself."