Martin Bain's exit meant farewell to the Sunderland cryo-chamber
Former Rangers exec has brief cameo in second series of Sunderland 'Til I Die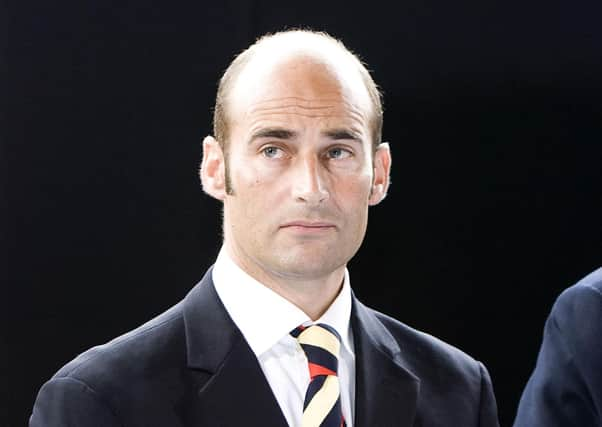 It takes some doing to be likened to David Brent and Alan Partridge but that was Martin Bain in the first series of Sunderland 'Til I Die. These two are giants of idiocy, masters of self-delusion, experts at bonkers corporate-babble, and essentially harmless clowns who just wanted to be loved. They're also much-referenced whenever someone behaves a bit oddly in the workplace.
Fair or not in Bain's case? Well, the former Rangers chief executive makes a brief appearance at the start of the second series on Netflix, exiting the Stadium of Light with others anxious for a quick getaway as the disgruntled shout: "Well done, ruining the club."
Then the new owners do what new owners always do: rubbish the previous lot. Chairman Stewart Donald pores over the outgoings and finds "hundreds and hundreds of examples, just spewing money". He asks: "So can we lose the cryo-chamber?" The muscle-pain gizmo cost Sunderland £100,000 but none of the players used it, only Bain for his bad back.
I think I may have found the man's new telly inspiration: Adam Adamant Lives! I loved this show as a kid and if you don't know it, Adam was a dashing Edwardian adventurer frozen in a block of ice who woke up in Swinging Sixties London. Wondering "What is … a discotheque?", he was permanently baffled and misunderstood. Maybe the Black Cats' former CEO has locked himself in the cryo-chamber with the hope of re-emerging in a kinder age: Martin Bain Lives!