John Lundstram set to be handed new Rangers deal as Michael Beale explains his value
A contract extension for Rangers midfielder John Lundstram is in the pipeline, Michael Beale has revealed.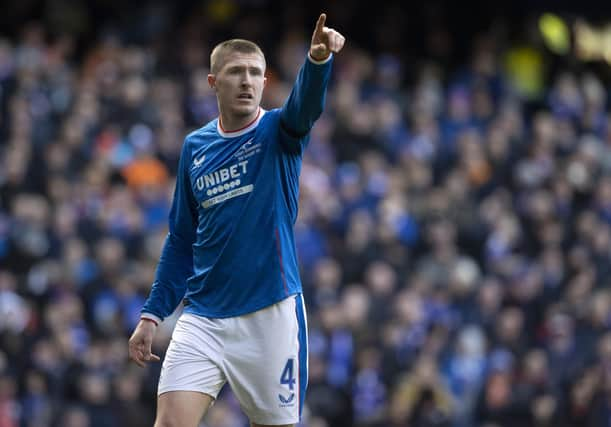 The Ibrox manager has said he will "definitely" look to tie down the Liverpudlian as soon as possible, even with the 28-year-old still having a year-and-a-half on his current deal. Brought to the club as a free agent in the summer of 2021, the former Sheffield United player struggled to make an impact before Steven Gerrard and his right-hand man Beale left for Aston Villa last November. He then proved a pivotal figure for successor Giovanni van Bronckhorst in Rangers' run to the Europa League final but Beale has ensured Lundstram is aware of how he fits into future plans since returning to Ibrox as manager.
"Listen, John knows what I think of him," he said. "John and I are completely on the same page. He was one of the first players I talked to when I came back in. I didn't communicate with him much before because there was the old Scouse mafia here and they used to speak in their own language. Steven and John had a good relationship. My relationship with him was more as a coach. When I came back in, he was someone I wanted to sit down with straight away and explain how important I thought he was. I also wanted to know his ideas and thoughts on what maybe hadn't been going so well.
"[At the start of his Rangers career he needed] time to adjust. Also, the team was very slick. It's hard then to take a shirt off someone when the team hasn't lost in 12 months in the league. I think John has gone on to be hugely successful. His goals in the Dortmund and Leipzig games will mean that John, whatever he does moving forward, will last long in the memory at Ibrox."