Jason Leitch's crowd admission which will disappoint fans as he makes Scottish Premiership prediction
Jason Leitch has admitted it is unlikely big crowds will return for games in the SPFL before the end of the season.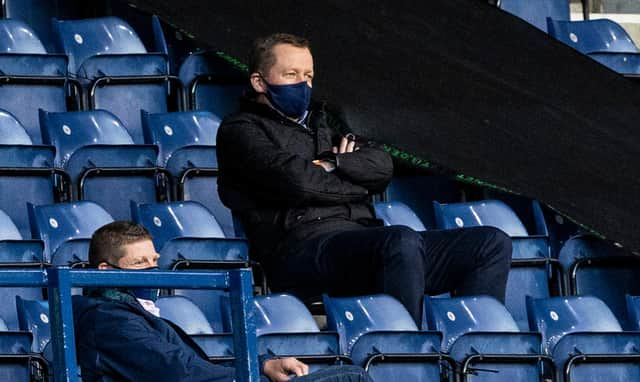 National clinical director Jason Leitch has had his say on the return of crowds before the end of the season. Picture: SNS
The national clinical director appeared on Off the Ball where he was quizzed about games being played in front of fans, as well as the latest coronavirus incidents within Scottish football.
With the Scottish Government's new tier lockdown system coming into place on November 2, it could open up the possibility of pilot events and matches hosting spectators.
Leitch is also confident the season would finish despite St Mirren's postponement against Hamilton Accies.
He said: "The two big challenges there, just to get to completion, is you can see yourself what happens when the virus gets into a club.
"But that's true in a workplace, it would be true in the BBC, it would be true at my Government offices, so when it gets into a place of work like St Mirren or Hamilton then it does become a big challenge, and that's why the mitigations and the rules that the teams and their support staff are following are so crucial.
"So I think if that can be controlled we can get to the end. I don't think we'll have big crowds this season, and we've said that many, many times before.
"We may have small crowds in some parts of the country potentially.
We may have more pilot events over time, but I think the season itself, we should be able to get to the end if people can continue to follow the rules inside the clubs."