'Inconceivable bordering on reckless' - Ex-Celtic star Chris Sutton makes Rangers financial assessment
Sutton reckons Rangers will "surely" follow their league rivals in looking at wage cuts or deferrals
Ex-Celtic striker Chris Sutton believes it is "inconceivable bordering on reckless that Rangers" won't follow league rivals and assess the possibility of a wage cut.
Hearts, Hibs and Aberdeen are all well down the road of implementing cuts or wage deferrals to steer the club through difficult and unprecedented times.
Celtic boss Neil Lennon admitted that it is something which may be implemented at Pakrhead but will be reviewed by chief Peter Lawell and the board at the end of April.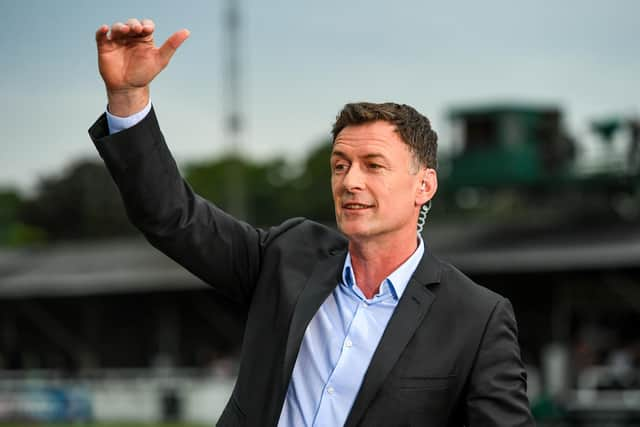 Sutton, writing in his Daily Record column, suggests "surely Rangers have to follow suit shortly".
He said: "Unless Dave King left a giant pit of money as big as the gaping hole in football's finances as he walked out of the door, given what is happening around the globe at the moment, the Light Blues hierarchy have to be making a similar move.
"If they aren't, they must be the richest club in Europe and we just didn't know it.
"Now, I don't profess to have any clever line into the finances of Rangers. I don't know the exact figures of what they have and what they don't.
"But in November last year the club announced losses of £11.3million in their annual accounts, revealed they needed a fresh cash injection of more than £10m to get to the end of the season and confirmed Dave King and Douglas Park had converted a staggering £35m in soft loans into shares over the past 18 months.
"So I think I can safely assume they simply do not have enough cash in the bank to just ride this out for six months as if it a couple of matches lost due to a waterlogged pitch.
"It is not that long ago that Rangers had a financial meltdown and ended up down the leagues.
"That came about through blatant mismanagement and not doing things properly when situations arose.
"That's not just my opinion, that's a fact given the way things turned out with the administration."