Ianis Hagi admits Rangers form won't return 'overnight' as he reveals inspiration behind recovery
Ianis Hagi has not had to look too far for inspiration as he continues his comeback from a serious knee injury.
The Rangers forward was sidelined for exactly a year and a week after suffering an ACL tear in a Scottish Cup tie with Stirling Albion back in January 2022. He was afforded a boisterous reception upon his return to action against St Johnstone last month but Hagi knows that was merely a significant milestone rather than the conclusion of the rehabilitation process. The Romanian has studied the experience of others who have been through a similar journey and hopes to learn from their stories.
"My best friend, Carlo Casap, had two ACL injuries on both his knees, so I kind of knew what he went through emotionally," revealed the 24 year-old. "He's still playing after two heavy injuries. We played in all the youth levels of the national team and also in the Under-21s.
"He got injured the first time when I was back in Romania and we were roommates so I knew what he was going through. It helped to have the experience of others. Maybe in situations where I didn't have anyone to ask I would have been shocked and taken it more negatively.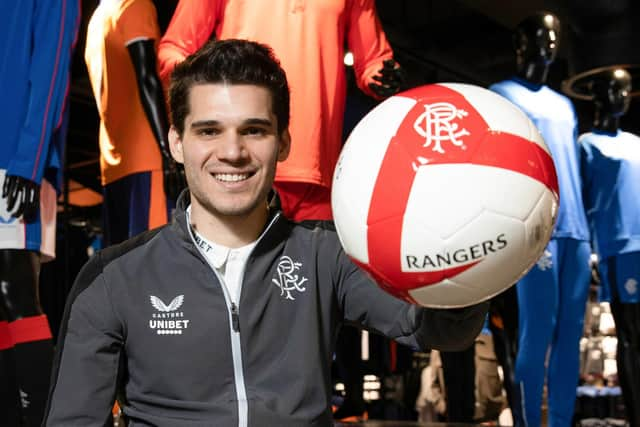 "But having people that had been through this I relaxed a little bit and understood the situation and didn't go into it that negatively.
"Federico Chiesa [was another] who had an ACL injury. I kept in contact with him a little because I was team-mates with him back in Fiorentina. And Florian Wirtz at Bayer Leverkusen too. They were also out for nine or ten months and they're still struggling to get back into the team.
"I wouldn't say it's a struggle, it's just part of the process. You just have to accept you've been out for such a long time and football is not an easy game. You need to push every day — that's my mentality. I'm trying to do it as soon as possible. Maybe it takes 10 games, maybe it takes 20, I don't know. I want it as soon as possible but it doesn't come overnight."
Most importantly for Hagi has been getting to a place mentally where he doesn't fear his knee might break down again.
"It may happen but as soon as I got the green light from the medical staff, I just put that away and I'm all in," he added. "I'm never going to step on to the pitch having doubts about being in contact with someone. If I do, I'm just going to hang up my boots."
Hagi has used his downtime effectively as he expands his knowledge to prepare for a life beyond playing.
"First of all I wanted to learn a new language. I went for Spanish and I am getting quite good at that. I love basketball, so I watched a lot of that in my spare time and then coaching.
"It's something I have been growing, my father being a manager for such a long time and just studying different books and watching different Netflix series about coaching. Not only football but just in general, coaching different teams and different sports. I have been trying to understand the game from another angle. In the future I see myself coaching."
Comments
 0 comments
Want to join the conversation? Please or to comment on this article.