HUGE Rangers news as Dave King agrees to SELL shares to fan group for loss
Rangers chairman Dave King has agreed to sell his "entire shareholding" to fan group Club 1872.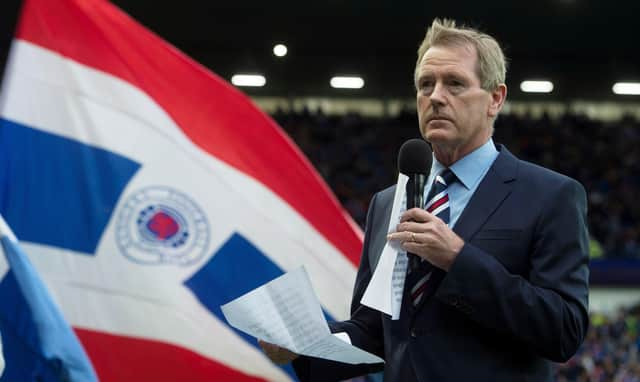 The Scottish-born, South-African-based businessman will do so at a loss, with the structure of the deal lasting up to three years.
Club 1872 will have the opportunity to purchase the entire shareholding prior to December 2021 for a price of 20 pence per share despite this being substantially less than the 50p they are estimated to be worth.
The deal will make the group the largest single shareholder.
King, who became involved with Rangers back in 2000, admitted to reluctantly investing in the club again back in 2015.
The 65-year-old was determined to put the club on the right path following administration in 2012. He has overseen an off-field victory over Mike Ashley as well as a huge improvement on the pitch.
King now feels is the right time to launch his 'Never Again' campaign.
"During regime change and throughout my Chairmanship I have advocated for increased supporter influence at the shareholder level and I provided opportunities for Club 1872 to participate in every share issue that was undertaken," he said. "I did this partly to express my appreciation to those supporters and supporter groups who actively assisted me in securing regime change and partly to ensure that all supporters (whether shareholders or not) retain an influential voice in directing the affairs of their Club.
"As I look forward I must recognise that my family is based in South Africa and I cannot be certain as to what approach they would take to owning shares in the Club when I can no longer influence this. After considering the possible options I concluded that the only meaningful way I could deliver enduring supporter influence in my absence would be to allow supporters - via Club 1872 - to increase their influence at shareholder level by acquiring my shares over a period of time that is considered to be achievable by Club 1872.
"I do not intend to profit from my efforts over the last 6 years to save our Club, even though the Club is now substantially more valuable partly through my efforts. I am happy that supporters get this increased value as without them we would not have achieved the full recovery that was completed with the recent fund raise."
Club 1872 now aim to get 20,000 Rangers fans to join the group and become legacy members who will retain a lifetime vote on the shares held in Rangers International Football Club (RIFC).
Laura Fawkes, Club 1872 director, said :"This is a huge moment for both Club 1872 and the Rangers support. We are very grateful to Dave King for his faith in Club 1872 and the Club 1872 Board and for his ongoing commitment to ensuring that the ownership structure of Rangers remains a very healthy mix of wealthy individuals and the wider supporter base.
"The rebuilding of the Club, largely overseen by the Rangers Board under Dave King's Chairmanship, has been remarkable - from the position in 2012 to once again challenging for domestic titles and in European competition. Club 1872 can continue to assist with that process whilst ensuring that the wellbeing of the club remains at the centre of decision making in the longer term."
A message from the Editor: Thank you for reading this article. We're more reliant on your support than ever as the shift in consumer habits brought about by Coronavirus impacts our advertisers. If you haven't already, please consider supporting our trusted, fact-checked journalism by taking out a digital subscription.