From facing prison to seeing Steven Gerrard succeed - Dave King says his five years as Rangers chairman were worth all the hassle
This week in 2015, Dave King was preparing for an appearance at the High Court in London where Mike Ashley was seeking to have him jailed.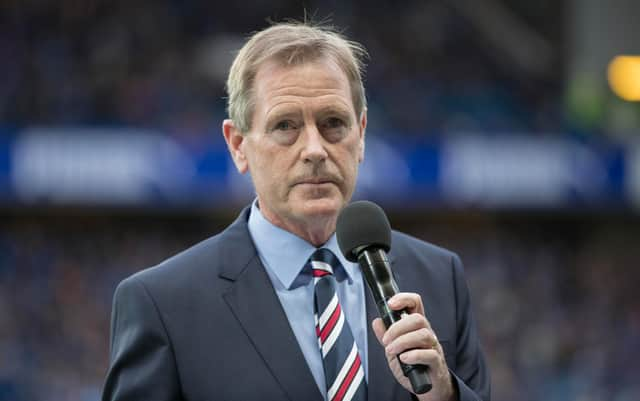 If that didn't cause him to doubt the wisdom of his decision to mount the coup which ousted Sports Direct owner Ashley and his acolytes from the Rangers boardroom, then nothing would.
Just as Ashley failed in his bid to send King to prison during the acrimonious dispute over Rangers' controversial retail deal with Sports Direct, so the South African-based businessman overcame other setbacks in a tumultuous stint at the helm of the club he loves.
King admits the experience took both a personal and financial toll on him but insists he wouldn't change a thing as he witnesses the club's current resurgence on the pitch under Steven Gerrard.
'Emotional difficulties'
"It has all been completely worth it for me," he reflects. "As I look back now, some of the difficult times, if I take the dealings with Mike Ashley and the Sports Direct litigation, that was a drain on me in terms of time and effort involved.
"I had to get to London when he was trying to put me in jail for Christmas in 2015. There were a lot of emotional difficulties for me and with the level of responsibility that I took on, because the club really was in a mess and had very little executive support in terms of the management structure within the business. A lot of that fell on me.
"So you had that in addition to the fact that I was making decisions as to what I thought was in the best interest of the club and then had to back that up by finding the money. A lot of times it had to come from me.
"I was spending a lot of time putting my money where my mouth was, but had to make sure my mouth was in the right place. It was very challenging emotionally and there was a level of financial commitment that kept on increasing. It was challenging, a very challenging five years for me."
Three managers were appointed by Rangers during King's time as chairman. While Mark Warburton successfully took the club back into the Premiership, his relationship with King deteriorated. His successor, Pedro Caixinha, was simply a calamitous mistake on the Rangers board's part.
But King now takes great pride in the revival of the team under Gerrard. Very much the driving force behind the appointment of the former Liverpool and England captain in the summer of 2018, King remains in regular dialogue with Gerrard.
Happy with Gerrard
"I do stay in touch with Steven and congratulate him when certain events happen," said King. "The decision to appoint Steven, as we all knew, was in a certain sense a bold step – in going for a manager who really had no experience of managing at the top level, just working with young players.
"But at that stage we were looking for someone with character, who we felt had the credibility from a playing squad point of view.
"With Steven coming in, we felt that over time that would lead to a better level of player. But he needed time.
"One of the things he asked of me when taking the job was 'Am I going to get support from the board and access to funding? Then I will give it a really good go.'
"We were very confident in his mentality being right. We knew he would be good with the media because he is very media savvy. We just felt we had made a couple of mis-steps in a couple of years and had to get it right this time.
"Obviously I am very delighted, given the risk in the appointment, that it has worked out as well as it has done."
Power shift?
While he now watches Rangers from afar, King hopes to return to Scotland this season to witness the club winning their first major silverware since 2011. He is hopeful the Premiership title can be secured and believes it will signal a power shift in Scottish football which will end Celtic's recent dominance and usher in a decade of regular success for Rangers.
"It would be very important for me to be there when we win a title," added King. "Even though I'm not on the board now, I'm not emotionally-distanced from Rangers. I feel emotionally connected to what's going on.
"If we can win the title this season, we are obviously in a strong position moving forward. Celtic still have good players and their motivation levels can be turned around. The league isn't over yet but if we can see it through this year, then I think we will be reasonably solid for a period of time. It could be for the next 10 years.
"I think it will be more back and forth between the two clubs again. Celtic are still coming from a position where they have resources. It is going to be up to the Celtic investors to react to the Rangers resurgence. We are in a strong position, are well funded and we would be going from strength to strength.
"If we could win the league and then get into the group stage of the Champions League, it would certainly be a game-changer. It would be a singular turning point for the club and under the mentality of this manager, we are capable of doing it."
A message from the Editor:
Thank you for reading this article. We're more reliant on your support than ever as the shift in consumer habits brought about by coronavirus impacts our advertisers.
If you haven't already, please consider supporting our trusted, fact-checked journalism by taking out a digital subscription.
Comments
 0 comments
Want to join the conversation? Please or to comment on this article.