Former Rangers midfielder Greg Docherty opens up on exit from Ibrox for Hull City and how it affected his family
Greg Docherty has revealed how he is enjoying football again after difficult decision to leave his boyhood heroes for the sake of his career this summer.
The midfielder moved to Hull City last month after failing to establish a regular place in Steven Gerrard's plans and admitted the departure was "disheartening" but added the experiences over his two-year move from Hamilton will stand him in good stead for his future.
However the impact of not playing spread further than the midfielder's frustrations, as he told the Football Daft Podcast.
He said: "That was the first time I'd experienced not playing. I know for a fact I went in every day and I loved being in that dressing room, I loved the boys, I did feel part of it and felt they respected me as well.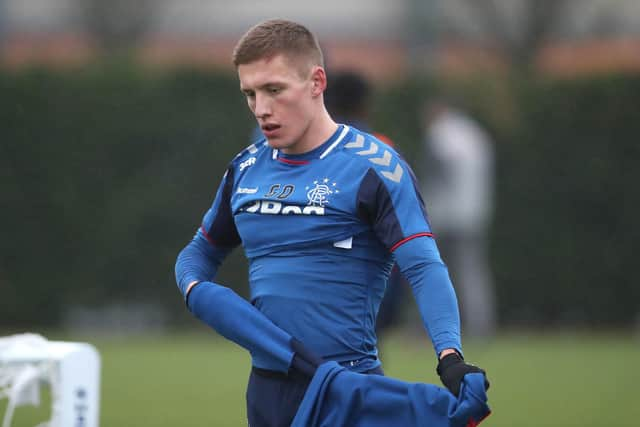 "I had to be realistic. I looked at the guys ahead of me, Davo (Steven Davis), Jacko (Ryan Jack) had an unbelievable season last year, Scotty (Scott Arfield), banging in goals. I was looking across that midfield and it was really tough.
"There weren't many spaces or opportunities opening up. You get to a point where you think you can't waste any more time. I'd just turned 23 and I need to play again and re-evaluate in the summer."
Docherty made loan switches to Shrewsbury and Hibs to try to catch the manager's eye but eventually decided to move on from his boyhood heroes, and he's revelling in the game time at the KCOM Stadium.
He added: "It's the move I'd always wanted, it's disheartening, it doesn't really sit well with me how it ended up. But I had to go and take control of my career again.
"My mum said to me in the last few weeks… 'you wouldn't believe the difference in you'. It's just a weight off my shoulders that I'm doing what I always wanted to dedicate my life to, just to playing football.
"And because it was Rangers, I could see it was affecting my family and friends, me not playing, and if I'm disappointed, they're trying not to show their disappointment."I've learned through that spell, that four-five months but I had to go and take control of my career again and I'm down here and really enjoying football again."