Dave King takes aim at David Murray and says Rangers supporters on board can protect club
Dave King says he wants Rangers supporters to have a "seat at the table" in the future after witnessing first-hand how the club can fall into ruin under the David Murray regime.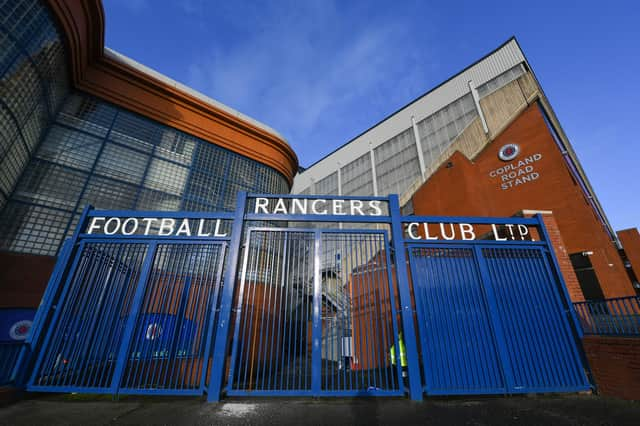 In what was a swipe at the former Rangers owner, whose mismanagement of finances sent Rangers into administration and then liquidation, King revealed that his deal to sell his 20.37 per cent shareholding to fans group Club 1872 is the by-product of not wanting the events of 2012 to happen again.
King, who stood down as Rangers chairman in March of this year, invested £20million into the club in 2000 when Murray was in power, only to lose it when the Ibrox outfit went into meltdown. King claims Murray gave up the club shares as security and took advantage of the support's faith in him
Speaking to the Four Lads Had A Dream podcast, King said: "I have an insight that other supporters don't into how this whole, sordid saga started, and it started at the time when I was on the board and when David Murray was the owner.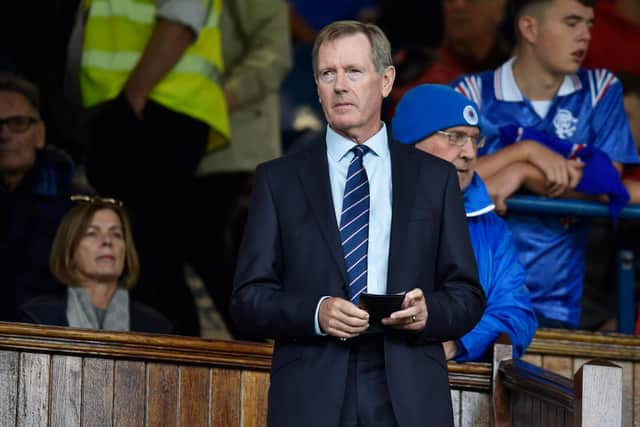 "At that time, I was a less than 25 per cent shareholder. I was the second largest shareholder, but I was substantially below 25 per cent. So effectively David Murray was running the company as he saw fit and some of the information coming before the board was inadequate in terms of understanding what David Murray was doing with the company.
"There is a single event that happened at that point in time, which is David Murray, having the full confidence of supporters, a very successful team on the pitch and everything looking as if it was going really well, borrowed money and gave up the club shares as security. If I had known that or supporters had known that at the time, then that would never have happened.
"I had discussions with David Murray at the time about the funding because I was putting in money, David was putting in money, and my understanding was always that the money we were putting in was our own money. I was not aware of the fact that David Murray was lending money that was not his and using the club shares as security. Everything that happened arose from that one single event because if David Murray hadn't given the club shares as security, the bank would never have intervened at a later stage.
"As much as Alastair Johnston, who was chairman at the time, manfully defended the club as best he could against the bank, ultimately the single event that caused everything thereafter was David Murray using the club shares as security for debt and the board not being aware of that. My stake was so insignificant that I wasn't able to really find out what was going on and I couldn't have influenced it even if I was aware. That is why it is important for the supporters going forward and when times are good now to acquire the level of influence that allows a seat at the table.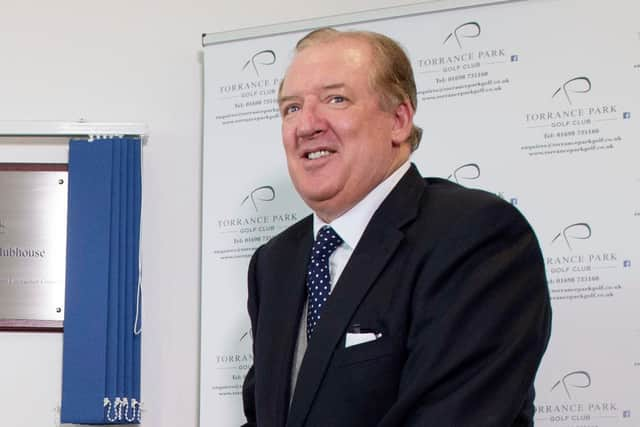 "The supporters have gone through very difficult times and whatever has been achieved in the last couple of years could not have been achieved without the supporters. They have given everything, given money they have got and even money they don't have. To use the term never again, I think this is the opportunity for the supporters to get a seat at the table, an influential stake in the club and to make sure that the supporters are involved in all aspects of the club that might put it at risk going forward.
"At the moment, we have got a board that we trust, that have been part of the recovery and it is fine at the moment. Where will we be in five or ten years time? That is what we are saying now, that for all the supporters going forward, to make sure that it never happens again. This is a one-off opportunity to acquire a meaningful and influential stake, both in terms of relationships but legally at the right that they have as a major shareholder would be very significant."
A message from the Editor: Thank you for reading this article. We're more reliant on your support than ever as the shift in consumer habits brought about by Coronavirus impacts our advertisers. If you haven't already, please consider supporting our trusted, fact-checked journalism by taking out a digital subscription.