Dave King explains how the relationship between Rangers and their fans will change next season - and why he wants Celtic to improve
Even in a season when they have not been able to set foot inside Ibrox, Rangers supporters snapped up in excess of 40,000 season tickets.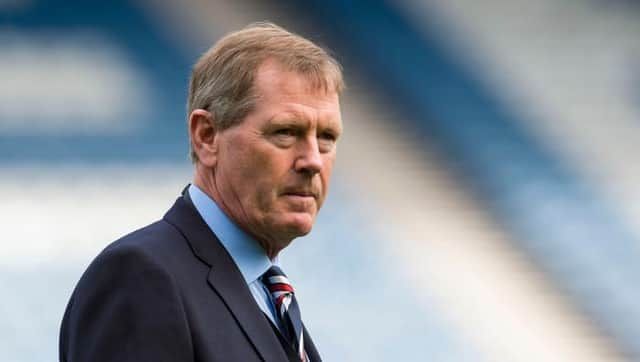 But as Rangers now set their sights on a return to Champions League football next season, former chairman Dave King has warned their financial model can no longer be reliant on their fanbase.
King says his fellow investors now at the helm in the Ibrox boardroom will face different demands from the club's support which necessitate selling some of manager Steven Gerrard's biggest playing assets, while recruiting replacements which ensure the squad is still enhanced.
"The relationship between the board, the club and its supporters will change next season," said King.
"We've been able to ask supporters to stay with us, they knew times were tough. The supporters were always there - but once the situation normalises, you can't keep going back to the supporters.
"It will be an interesting dynamic moving forward. Having gone from playing catch up, the expectations have changed.
"Fans will want to be dominant so next season could be very interesting for everyone at the club.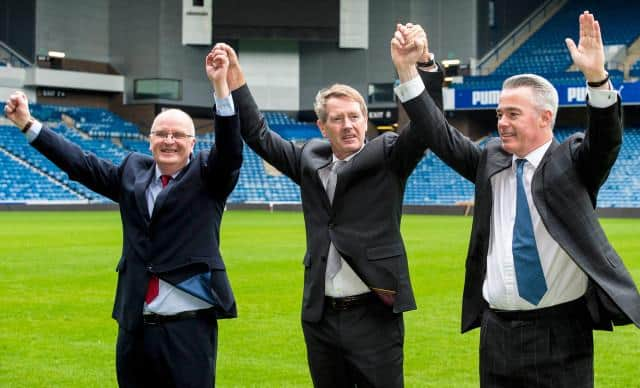 Don't look back in anger
"Winning the title this year should finally put an end to this desire to look back. It's been right that we looked back at times as the club wasn't where it needed to be.
"I was going to supporters when times were tough and saying 'please understand this might be more difficult'. I was always appealing to them based on a difficult history.
"But because we have won the league so emphatically this season, I think we now have a playing squad that has an asset value.
"Previously when I was looking at bringing in a new manager who might want to bring in a new style, we didn't have any assets that we could extract value from.
"We were always on the wrong end of the cash flow when we were trading in the marketplace.
"So I feel from the club's point of view that we are strong enough financially and have enough value in the asset base that Steven can continue to improve his squad while also selling players – but hopefully in a way that the net value of the squad is improved."
Celtic failed to take advantage
King believes Celtic have been undermined by their failure to spend more money on player recruitment during their nine years of dominating Scottish football after Rangers' financial collapse.
"Celtic, for a long time, have been in a position of comfort where they felt they didn't feel the need to invest in their squad," added King.
"But I felt that was detrimental to Scottish football. We saw it where Celtic were winning trophy after trophy in Scotland but then competing very poorly in Europe.
"I'd like to think that Rangers, however, will now kick on and that this will be the beginning of a further level of improvement where we'll do better in Europe.
"I'm hoping Celtic will also kick on. I'd like to see Celtic re-invest in the interests of Scottish football because we really need to see that UEFA coefficient get up.
"We need a situation where Rangers and Celtic start to do better. We're not far away from automatic qualification for the Champions League and that is so important to Scottish football, not just Rangers and Celtic."
Gerrard the Euro specialist
King has no doubts Gerrard can build on his European success by guiding Rangers through the Champions League qualifiers next season.
"If I go back to my initial discussion with Steven before he took the job, we were talking about the possibility of him coming to the club and trying to make sure that it matched both of our ambitions - his personally and the club's," he said.
"It was very, very clear first of all that he knew he needed time. We spoke about a minimum of four transfer windows to get the players. But also he understood that he was going to add to his experience.
"Experience of Scottish football, experience of going away to St Johnstone or to Livingston on a wet, windy night on a plastic pitch. To me, it's not accidental that Steven, to a certain extent, achieved more in Europe - where he understood the environment and was more comfortable with it - than he initially did in Scotland where he had to adjust and figure out some of the aspects of Scottish football.
"He already had that background in Europe with Liverpool. Where we are at the moment with Steven is that he has learned a lot about Scottish football. He is clearly a very quick learner. He is committed, he is a leader.
"I would be very surprised if Steven didn't continue to kick on in Scottish football, become dominant in Scotland and use the additional expertise to improve the team in the Champions League.
"But of course the Champions League is different in the sense that you have to look at the financial resources. In the Europa League, you might be boxing against teams above your weight, but they are not the Barcelonas, Real Madrids and Man Uniteds.
"It will be very interesting for the club how Steven uses his experience, as he has done in Scotland, to bridge the gap to some other clubs in the Champions League."
A message from the Editor:
Thank you for reading this article. We're more reliant on your support than ever as the shift in consumer habits brought about by coronavirus impacts our advertisers.
If you haven't already, please consider supporting our trusted, fact-checked journalism by taking out a digital subscription.
Comments
 0 comments
Want to join the conversation? Please or to comment on this article.