'Bit of a slap' - Stuart McCall reflects on famous Rangers 'Battle of Britain' triumph against Leeds
Former Rangers midfielder Stuart McCall has shared his fond memories of the Gers' famous "Battle of Britain" victory over Leeds United in 1992.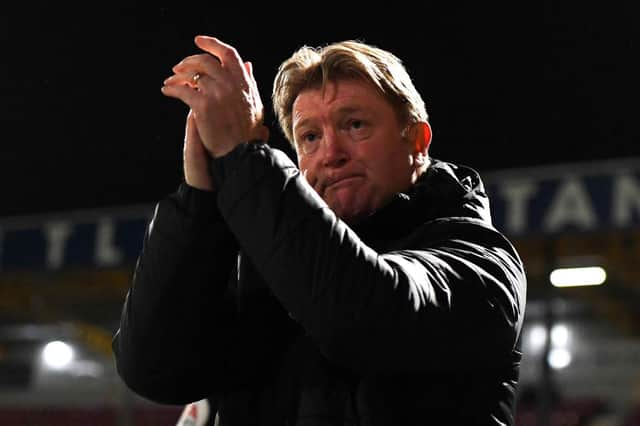 Stuart McCall (Photo by George Wood/Getty Images)
The clash was the first meeting of two British sides in the newly rebranded Champions League, with a spot in the group stage at stake.
There was, however, national pride on the line as well, with the champions of Scotland making the journey south to face the defending champions of England at Elland Road.
On the night, a diving header from Ally McCoist would be enough to hand the Gers a 2-1 victory, and to send them through to Europe's premier competition with a 4-2 aggregate win.
Reflecting on the game during an appearance on the One Last Match podcast, McCall – who was born in Leeds and began his playing career with Bradford City – was keen to reminisce about the famous triumph.
"I remember getting the 'Yorkshire reject', and I clocked a couple of boys in the Kop that I used to go to Leeds games with, go to school with," he said.
"So I gave them the 2-0 sign – I promise it was a 2-0 sign.
"Big things I remember… I remember the ovation – Leeds fans staying behind and clapping us off, which was fantastic sportsmanship.
"I remember coming in and [Andy] Goram being absolutely gutted because he'd lost a goal. And the first person out with our club in the dressing room was Sir Alex Ferguson and he went round every player.
"As it happened we were going back to Manchester to stay before flying back up the road and we had a great night in Manchester that night. It was special.
"Prior to the game, a lot of, I remember ex-Leeds players, you know ex-Scottish players, had been asked in the paper and it wasn't a case of who was going to win, it was by how many.
"That was a bit of a slap and I think a lot of the English press down here thought it was going to be a cakewalk for Leeds, the English club. But thankfully it wasn't and that was a special night."