'Best for all parties' - Kris Boyd makes Ross Wilson Rangers exit claim amid Nottingham Forest interest
Kris Boyd has criticised Ross Wilson's recruitment record at Rangers and suggested his departure would be "best for all parties" amid reports of an approach from Nottingham Forest.
Wilson joined Rangers in 2019 and played his part in the 2020-21 title win but has since become a focus of the fans ire with 'time for change' protests at recent fixtures calling for the sporting director to leave the club as it struggles to compete with Celtic at the top of the table.
Forest are said to be confident they can land Wilson despite the 39-year-old having turned down advances from other English clubs previously. Boyd believes that Wilson would be tempted by the opportunity in order to escape the current hostility at Ibrox.
"When that is your role you're always going to be judged on it," the former Rangers striker told Sky Sports. "There has been a lot of criticism flying about - I've had my say on it numerous times as well. There is no doubt the recruitment at Rangers over the last few years hasn't been good nough. There's no getting away from it. I think the fans have had enough. You've seen them turn on Stewart Robertson and Ross Wilson. You don't like to see it but at the end of the day they are the ones who are paying their money. The fans are turning up and they want better.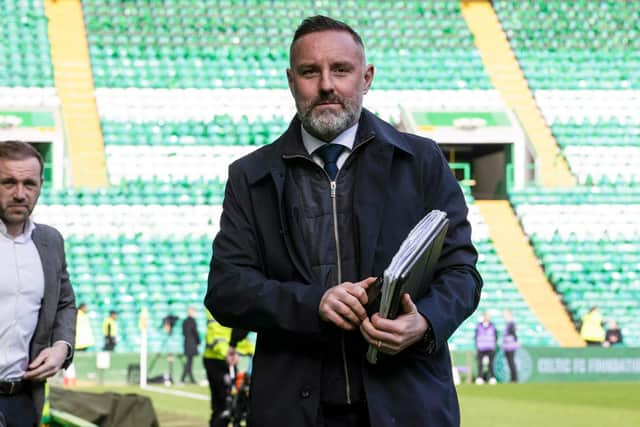 "Ross WIlson, if the opportunity comes up to go to a massive football club in Nottingham Forest you feel it would be too good for him to turn down. In the Premier League, okay fighting for survival, but you've got a chance there, even if you go down, to come back up and consolidate yourself as a Premier League club. That's where Nottingham Forest want to get back to playing every single year in that elite level, and Ross Wilson will want to be part of that if that's the case.
"There have been some good things happen at Rangers, it's not all been negative. But once the fans start to voice their opinion at the level they have recently it's only going to end one way. If there is an opporunity for Ross Wilson to get out at this moment in time, it could be best for all parties."
Comments
 0 comments
Want to join the conversation? Please or to comment on this article.