Ally McCoist felt 'threatened' at Celtic Park as Rangers legend brands abuse 'worse than ever'
Kenny Miller has revealed that Rangers legend Ally McCoist confided in him over feeling threatened on his last visit to Celtic Park to cover an Old Firm fixture.
Miller – who spent a season at Celtic before going on to have two spells at Rangers – will be in attendance at the derby clash this Saturday that could all but decide the destination of the championship. Celtic are nine points clear of their Glasgow rivals with eight Premiership fixtures remaining meaning only a Rangers victory would keep their slim title hopes alive.
Michael Beale's men will need to produce a better performance than on their last trip to Parkead in September which ended in a crushing 4-0 defeat under previous manager Giovanni van Bronckhorst.
McCoist was on Sky Sports duty for that fixture and Miller revealed that his former Ibrox colleague told him afterwards that he felt intimidated after branding the abuse received from Celtic fans "worse than ever".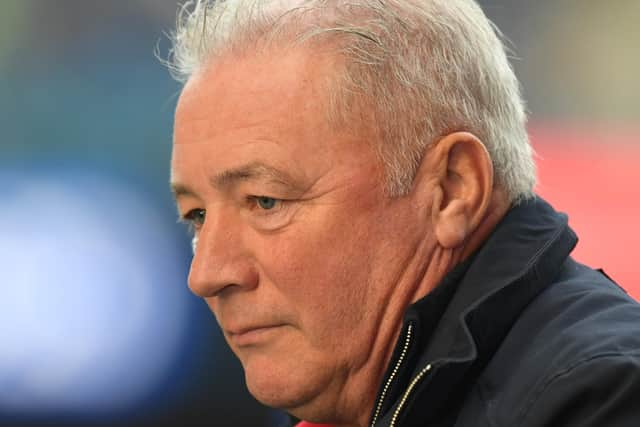 Asked by talkSPORT host Alan Brazil if he got "pelters" for playing for both clubs, Miller replied: "Yes, I do still get it. I'm actually at the game tomorrow. I've managed to get a wee seat. I am working on commentary tomorrow. I will be sitting there in the middle of the main stand, right behind the Celtic fans.
"The last two times I've been there has been 3-0 and 4-0 working at the game so it wasn't a good day at the office on those days!"
Brazil then asked: "Does McCoist get away with it or does he get pelters as well?" And Miller replied: "No, well we actually spoke about it the last time, I think it was the first game at Celtic Park this season. He said it was probably worse than ever walking in there. He said he actually felt a little bit threatened walking in."
Rangers fans will not be in attendance at Celtic Park with a decision made to cut the away allocation on safety concerns. The same scenario will play out in the final league fixture at Ibrox after the split but Miller hopes that the situation can be resolved.
He said: "It does take a little bit of the edge of the fixture in terms of the energy which comes from the stands with these two big rivals going at each other. The rivalry in the stands just adds to the game.
"But it's a massive game, it's Rangers last chance if there is a chance to salvage something and put a little bit of pressure on Celtic. I think they underperformed at the start of the season, no doubt about that.
"But since Michael [Beale] has come in they have gone toe to toe and it is a big sample size since Michael came in. I think it is 16 league games and he has only drooped points against Celtic at Ibrox and they should have held on for the three points that day.
"As much as the game was quite level, when you are 2-1 up with three or four minutes left you expect to win."
Comments
 0 comments
Want to join the conversation? Please or to comment on this article.