Partick Thistle won't alter attacking mindset on day of destiny in Dingwall as Brian Graham eyes new deal
This Premiership playoff tie between Ross County and Partick Thistle could hardly be any more delicately balanced heading into this afternoon's denouement in Dingwall. The Jags, as the Championship contender and underdogs, simply had to win the first leg at home to give themselves a chance and duly did so.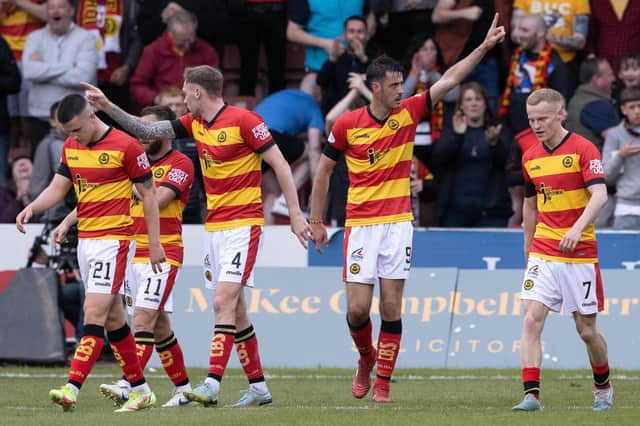 A two-goal lead, however, doesn't settle anything. Had Thistle gone on to rack up the four or five goals their swashbuckling attacking play merited on Thursday night at Firhill, then this could have been a lost cause already for Ross County. Similarly, a single-goal advantage would have been a far easier scoreline to overturn. But needing to net twice just to take the tie to extra-time adds an extra layer of spice to an already intriguing contest.
Of course, saying County need two goals assumes Thistle won't score themselves. And recent history doesn't back that up. Kris Doolan's side have become the equivalent of the blackjack gambler who twists every time on 18. Having lashed in 16 goals in their first two play-off ties against Queen's Park and then Ayr United, there is little in their make-up to suggest they will travel north planning on plonking themselves in their own penalty box for 90 minutes.
Maybe there is something about having a former striker as a manager but Thistle only seem to know – or want – to play one way and that is forward. County, though, are a step up in class from previous opponents and Doolan could find himself open to accusations of naivety if he sets his team up to try to blast their way into the Premiership only to be picked off repeatedly at the back. Brian Graham, though, believes Thistle have no choice but to keep trusting in the methods that have served them so well this far.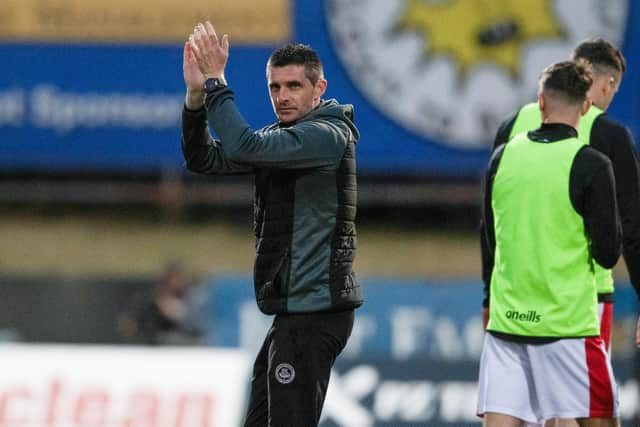 "I don't think we should change," said the 35 year-old. "We count on Ross Docherty giving us that balance which gives the front four a real freedom to go and play. There's a real momentum with us as a group. There were nerves the other night but we're not feeling pressure. Just go and play with that freedom and spirit."
Graham knows better than most just how tough a challenge this will be. His well-travelled football journey included two separate stops in Dingwall, the first coinciding with County lifting the League Cup in 2016. It will be somewhat bittersweet if Thistle are to be the side that ends County's four-year stay in the top division but Graham says it won't tarnish his feelings.
"I've been at Ross County, that's a special club for me," he added. "One of the best days of my career was winning the League Cup with them at Hampden. And the only reason I left to come to Partick Thistle was because my family was down the road. I had a year left up there and took a massive pay cut to come here.
"It's unfortunate that this is against them and if we do it to put them down it will be a sore one. There are some very special people at that club. Even wee Susan the kit woman. She texted me on Thursday night to say she still loves me even though I scored. She's a very special lady and I can't wait to go and give her a cuddle on Sunday."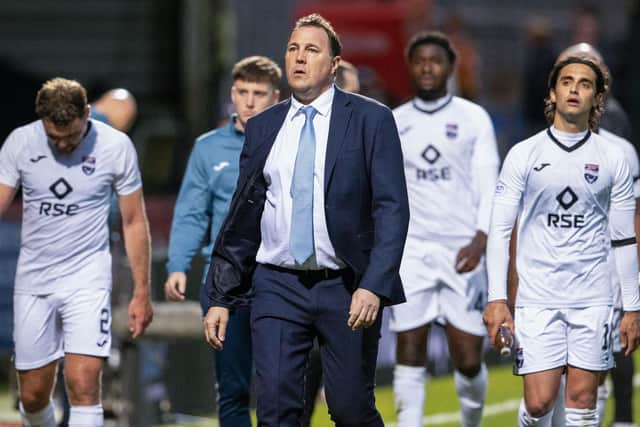 Graham is a busy man. As well as leading the line for Thistle, he also manages the club's women's team and is currently taking his coaching badges. Any hangover tomorrow – as a result of celebrating promotion or from drowning his sorrows if they fall just short– will be suffered in Edinburgh along with his fellow coaching course candidates.
"Football is my life," he admitted. "It's something I'm very passionate about. When I do finish playing – not for a couple of years – I want to get into management, which is why I'm managing while I'm still playing, getting experience, getting the CV built up and doing the badges.
"As people know I'm coaching the women's team as well so I'm a very busy man. But if I was to sit and have to stare at four walls I think I would start climbing them. It's good that I'm busy as it takes a bit of focus off the game. By the time it came around the other night I was relaxed and going into it just focused on the task at hand. It gives you a different mindset."
Don't for a second, however, think that Graham is taking on other roles with a view to easing into retirement. Should Thistle return to the top division for the first time since 2018, the former Hibs, Dundee United and St Johnstone striker expects to be still wearing the number nine shirt.
"[Winning promotion] would be incredible," he added. "I've been through the mire with this club and could have left but I've stuck by it. Maybe it's written in the stars. Hopefully come the end of this 90 minutes that will be the reason why I did that. To come here three-and-a-bit years ago, score more than 50 goals, win a league and then with a chance to get into the Premiership – it's the stuff of dreams at my age.
"But I've still got plenty left in me. Twenty-one goals this season – I want a new deal! When's the last time somebody scored 21 goals for Thistle?"