Malky Mackay reveals Ross County job talks, pays tribute to Roy MacGregor and survival 'means a hell of a lot'
Malky Mackay described keeping Ross County in the Scottish Premiership as "a huge achievement" which "means a hell of a lot" after a quite incredible comeback in the play-off against Partick Thistle.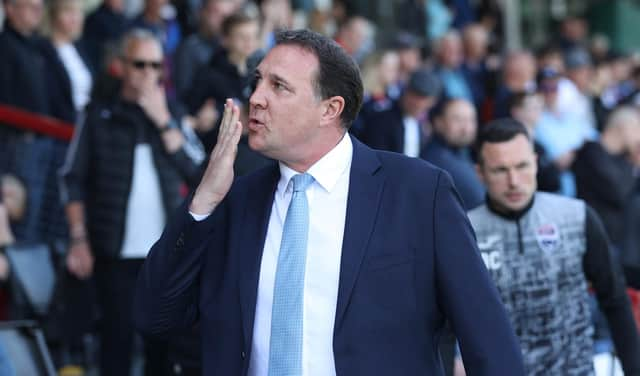 The Staggies trailed 3-0 on aggregate going into the final 20 minutes but took the game to extra-time and then spot kicks where they emerged victorious with a 5-4 victory on penalties. Mackay noted he had previously been involved in a "mental game" when in charge of Cardiff City against Liverpool in the 2012 League Cup final. The Anfield giants won on penalties despite missing the first two after the game had finished 2-2.
"As a manager it's a huge achievement, because we're a tiny club in the Premiership," he said. "I've read a lot of stuff, and there have been a lot of questions about how brilliant Partick have been – it's quite clear that it would have been lovely for them to go into the Premiership and teams not to have to travel on the A9. "I get that, but this is a great place. When players come up they realise what a great place it is and how good the people are running it."
'Shoulders to carry it'
Mackay revealed he had held talks with owner Roy MacGregor following the 6-1 defeat to Hearts which left the team four points adrift going into the split. He had full belief he could keep the team in the top flight.
"My commitment to Roy is as much as his commitment is to me," he said. "He could quite easily have decided after the Hearts game that enough was enough, but we had a conversation about how I felt about the run in, and I told him I had the shoulders to carry it. I believed that this group of players could stay in the Premiership, and we've done well.
"We were unfortunate against Motherwell and St Johnstone, but that put us into this position against Thistle. Coming back up the road after Thursday night at 2-0 was a big thing, and if they scored up here like they did it would have killed us off had it been any more on Thursday.
"With 11 v 11, I thought we would control the ball, and we did. They scored, but we had control, which gave me hope and a calmness to stay at it. If we got a goal, I thought they would take a step back and creak, and we would get the momentum, and that's what happened."
He added: "Roy is just so happy at the moment for the football club. He has had 25 years at this football club, his heart is here, so to stay in this division again really means something. He feels as if he's got a responsibility to the Highlands, and his football club is something that the Highlands get behind "I've got a lot to thank him and the chief executive Steven Ferguson for."The Staggies boss took advice from his goalkeepers regarding preparation for a possible penalty shootout.
"I had a conversation with my goalkeepers yesterday about what they don't enjoy in a penalty shootout – and it's confidence, and power," he said. "I said to the lads to go and do those two things, and we would be fine."
Comments
 0 comments
Want to join the conversation? Please or to comment on this article.