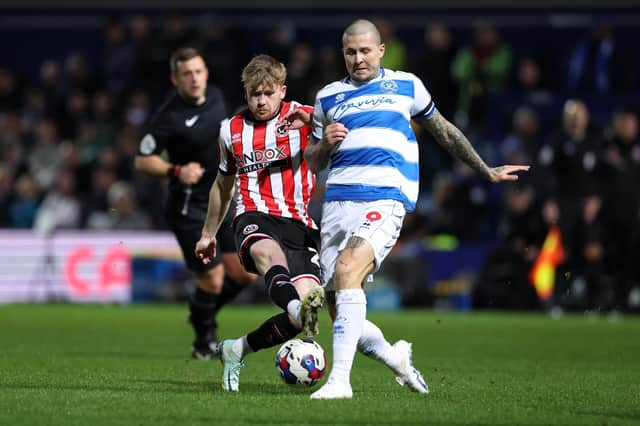 But, as the striker began the long recuperation from January's very real pneumonia scare, thoughts of running out at Hampden, for the start of a new major qualifying campaign became the incentive to push on. Even if his doctors thought that this Saturday's opener against Cyprus would come too soon.
"It was tough," said Dykes. "I was playing with a bit of the illness for a week with QPR but it was hard. I tried to train the morning of it but by night I was in critical care in the hospital. It was a bit of an emotional and crazy time for me. I'm an athlete so I'm used to running around everywhere but I couldn't run 10 metres. I was really struggling so I was just happy to come out of it.
"It was crazy. Being at training in the morning, then going to see the specialist … he said 'you are going straight to hospital with that amount of pneumonia in your lung!' I just couldn't believe it. But I ended up in there for eight days so it was as crazy as crazy. I was in critical care the whole time. I went in on the Thursday and got out the following Friday.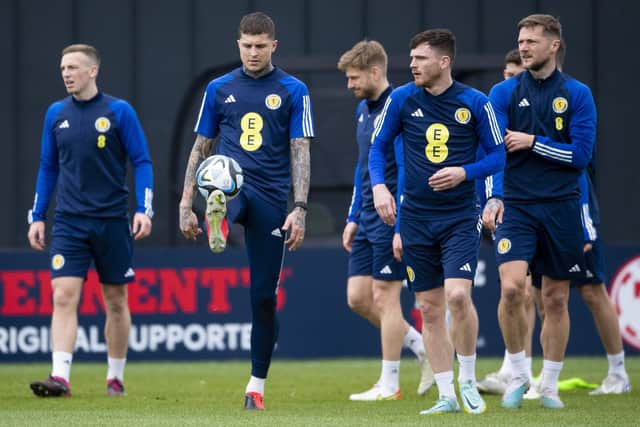 "The first few days were rough. The medicine wasn't working as well as they wanted. They changed a few things and the following week I started to pick up a bit and get back on my feet. But it was tough, being locked in a room and seeing what happens in hospitals is not a nice sight so to get out of it was just a relief."
At that point it was proving difficult enough to walk the length of himself, let alone contemplate the kind of selfless running shift usually demanded of him in dark blue. But, in regular contact with Scotland boss Steve Clarke, the forward pushed on and, having managed to get three club games under his belt for Queen's Park Rangers, was named in the squad for the home double-header against Cyprus and then Spain, on Tuesday.
"At the start, I wasn't even thinking about football," continued Dykes. "It was that bad. But after the first few days you do start thinking about it. It was quite hard getting your breath when you first started walking. I had a physio work with me to help with my breathing and I ended up doing laps of the hospital, trying to get my fitness back. I was walking around the corridors and then trying to get a bit of a jog on and see what I could do. I knew it would be a slow process, taking it day by day, but I needed to work as hard as I could to get back.
"I think they were quite surprised how quickly I did get back because it was supposed to be a lot longer but I got through it. My initial aim was to get back and help QPR and I was lucky enough to get a few games in before the Scotland break, then it was to get in the Scotland squad. I was happy to get the game time – three games – coming into this. Now I'm focused on coming here and putting all that behind me."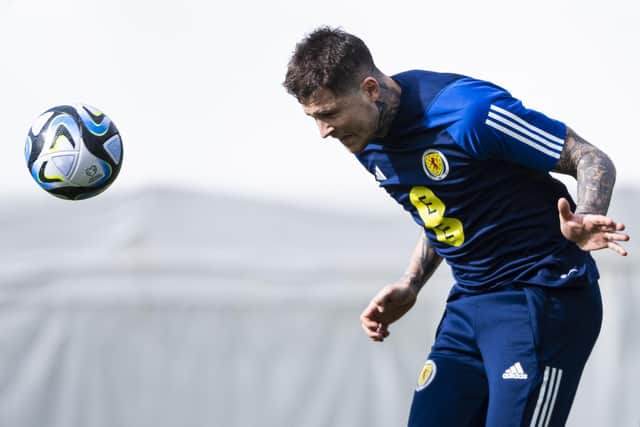 A scary time for the 27-year-old and his family, he says they were forced to confront the reality that despite his high fitness levels, the illness floored him. And, Dykes knows the outcome could have been much worse. "Just being in that environment and experiencing it all, seeing how ill people are, and even myself, being an athlete but still seeing how vulnerable I could be," said Dykes. "It was a real eye opener for myself and my family. You realise that at the end of the day it comes down to your health.
"It did make me appreciate things. I've got kids and a wife so it was a hard time for all of us. Your health comes before everything else. Sometimes, [in the past] I would try to batter through and play with illnesses, when I shouldn't, but next time I might actually take a step back! I have to think about what could happen."
Having been given the all-clear and come through his first few games at club level, Dykes now wants to focus on his next targets – helping Scotland get off to a flyer in the Euro 2024 qualifying campaign, and eating into team-mate John McGinn's lead in the goalscoring charts.
"It was quite nerve-wracking going into that first game [against Watford, following almost seven weeks on the sidelines]," admitted Dykes. "I'd only started training with the team on the Tuesday, and the plan wasn't for me to start that Saturday. Going into the game I was thinking 'Ooft, this could be a bit dicey, hopefully I do alright here'. But I felt alright. There were a few times I felt quite out of breath. You just have to get those minutes in your legs and get those deep breaths, but I got through it."
A goal on Saturday would cap off his return and close the chapter on his pneumonia nightmare. "One hundred percent," agreed Dykes. "I need to catch John McGinn because he keeps winding me up about goals." While Dykes only has eight compared to McGinn's 15, the Australian-born Scot has the better ratio per game, having earned half the caps of his colleague.
"Hopefully I can get a couple of goals, but at the end of the day we just need to get the result. He's a few ahead of me, but he's had all the easy games, you know what I mean? He scored about four against San Marino! We have a little joke about it, because every time I score he knows I'm coming after him."