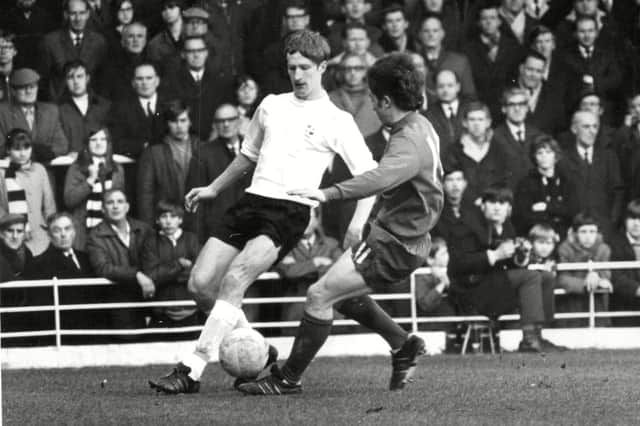 Pleat was a successful Luton manager before controversially quitting for Tottenham Hotspur but it wasn't he who led the Hatters to their best-ever league position. Nor was it Ray Harford, who was in charge for Luton's sole major trophy triumph when they beat Arsenal in 1988 to lift the League Cup.
Sandwiched in between these periods was a tenure enjoyed by a quiet Scot – or not enjoyed, as seems to have been the case. John Moore resigned after a single season in which Luton finished seventh. They had been as high as fifth in February and were even being described as "title chasing Luton" before one game as late as March, with players of the quality of Ricky Hill, Mick Harford and Brian Stein in their pomp. Managing a team prone to giving traditional powerhouses like Liverpool a bloody nose sounds like a lot of fun. But Moore's last game in charge was a 3-1 defeat by champions Everton in May 1986 – Luton beat them at home earlier in the season – when he was still only 43. What happened? Talk about going out at the top, or near the top at least. "That's the way to go!" he says now. "The chances are you are never going to repeat it because Luton never repeated that again, although they won the League Cup the next year."
Moore was selling double glazing by then. "It is funny because me and David Pleat sat together," he recalls. "We were not guests or anything. David was going to the game and said, do you want to come. And I went. There was a bit of bad feeling between me and the club then. I was offered a ticket by the commercial manager but the chairman made him withdraw the offer. It was one of them things. At that time I don't think there was love lost."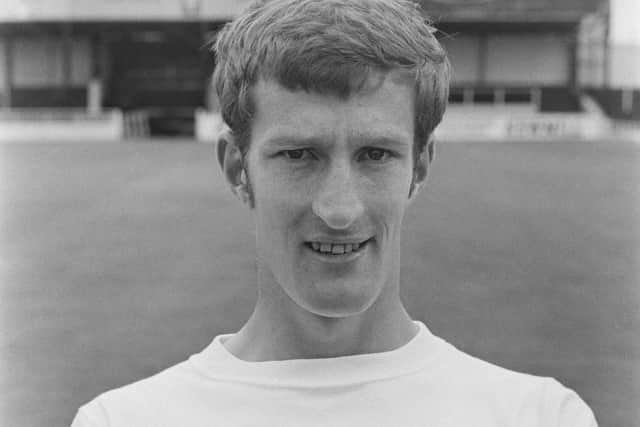 That seems ridiculous considering Moore's achievements with Luton both as a manager and player. Alongside fellow defender and compatriot Freddie Jardine, signed from Dundee, Moore helped the Hatters rise from the old Fourth Division into the Second after being let go by his local club Motherwell. When he was appointed Luton manager during the 1986 World Cup, the headline in the West Lothian Courier was: "Top Soccer honour for Harthill man". The article details Moore's origins as "the son of Arthur and Agnes Moore" and informs readers that he's from "good football stock". His father founded youth side Hartfield United. Two brothers and a sister still live in the area.
"I was a part timer at Motherwell for three years," recalls Moore. "From 18 to 21. I was serving an apprenticeship. As soon as the apprenticeship finished, I was hoping to go full time." These hopes faded when Bobby Howitt replaced Bobby Ancell as manager. "I got released on the Friday and a scout from Luton Town came to see me on the Monday," he says. "He asked if I would be interested in joining Luton Town. To be honest, I had to look on the map where Luton was. It was fortunate. It changed my life."
Now 79 and based in the village of Cranfield around 20 miles north of Luton, it is a long time since he left the old country. But a soft burr still identifies his roots and it was a thrill to catch up with Moore amid the excitement of Luton reaching this weekend's Championship play-off final against Coventry City. He still attends games and was at Luton's exciting 2-0 win over Sunderland in the semi-final second leg last week, perhaps even popping into the John Moore Lounge at Kenilworth Road for a celebratory drink.
The atmospheric old ground must undergo a £10million refit if Luton reach the promised land to fulfil Premier League requirements. The 10,356-capacity stadium – which would be the smallest in Premier League history – is reportedly on borrowed time anyway. A move nearer the centre of Luton is in the offing. That's the plan at least. "It has been going on for over 50 years that I have been here," says Moore. "We need to move," he adds. "It is as simple as that. "Our survival probably depends on the fact we get the move eventually."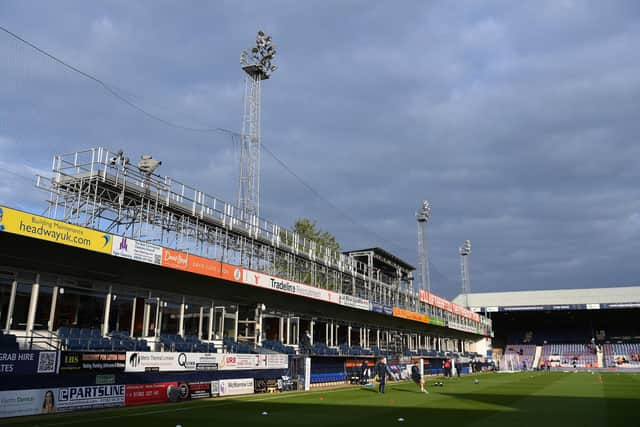 It's nice to think the John Moore lounge would be accommodated in a new stadium. The man himself does not seem overly concerned. "I just feel whatever I have done, I have done," he says. "I am part of the history. It is 20 years since I left the club. And time flies by. They have to move on. Well, that's the thing I would wish most of all for them is to move on. That means people like me are going to be antiquated, which we are really."
On the face of it, Luton, who languished in the National League as recently as nine years ago, might seem a world removed from the Premiership/Premier League-era. But they were founding members before being relegated the season Leeds United won the final old First Division title in 1991-92 (Coventry City, their opponents in "football's richest game" this weekend, narrowly escaped). Luton were a staple fixture in the top division throughout the 1980s. They did survive relegation by the skin of their teeth at Main Road 40 years ago. Substitute Raddy Antic's late winner sent Manchester City down instead and prompted Pleat's jig of joy. Pleat was a showman in the way Moore most definitely was not.
"It was a bit of a funny situation," recalls Moore. "David was the main man really in them days. He obviously got an opportunity at Tottenham and he moved, and he took the first-team coach and physio with him. The thought I had at that time is that I didn't want the club to disintegrate. We had quite a good squad, we built up and we built up. We are where we are, I thought. I didn't want us all of a sudden to fall away. Otherwise, I probably would not have applied for the job."
In some ways, he wishes he hadn't. While Luton might now be many people's preference to go up, they weren't quite as popular in the mid-1980s when they were accused of doing Margaret Thatcher's bidding by banning away fans from their ground. And then there was their hated plastic pitch. These were circumstances that would have challenged the most experienced PR consultant at the time. Moore, recently promoted from the relative sanctuary of reserve team manager, was being asked to defend the indefensible, often in front of the national press.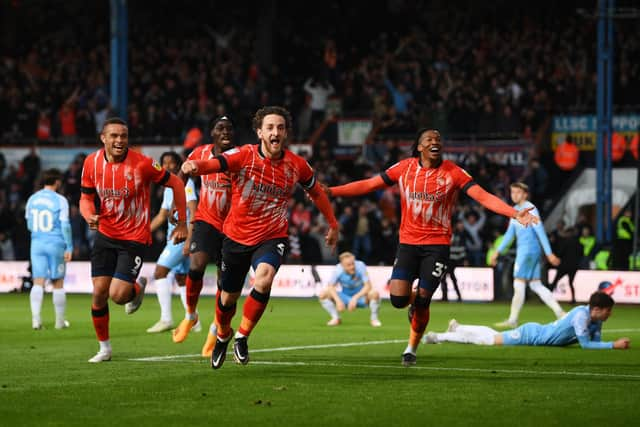 He was branded a "killjoy boss" by the Liverpool Echo after a 4-1 win over Liverpool after refusing to let hat-trick hero Mike Newell speak to reporters afterwards because, Moore reasoned, it had been a team effort. As well as having Liverpool's number in the league Luton knocked them out of the FA Cup for good measure. No wonder Kenny Dalglish was one of the chief critics of their pitch. Liverpool's player-manager did not seem to have much time for the club either, complaining they should have been kicked out of the FA Cup after they failed to make it on time to Anfield for a replay due to poor weather. Moore took the blame for that, explaining that they left a bit later than normal for an extra training session. A 0-0 draw when the game was eventually played meant the venue for the replay was decided on the toss of a coin. Luton guessed right, took Liverpool back to their place and thumped them 3-0.
"The thing was, Astroturf you had to play the ball on the ground," says Moore. "You had to manoeuvre the ball and play with the ball, like most of the big teams today are doing. The surface was so quick and demanding, your control had to be good and sharp and precise – you know what I mean? – otherwise the ball will scoot away from you, and when the ground was wet it was even more so.
"Liverpool had good players with good touches but they were not used to playing on Astroturf. It was strange for them. They resented it. They totally resented it. Kenny Dalglish totally resented it. It was unfortunate it got such a bad name. I didn't defend it because I didn't see that every team was going to get it. But the way I saw it was, they are all going to use it for practice. They are all going to use it for training.
"To be honest, I thought Kenny was God. I revered who he was and what he had done and where he had come from. And what a fantastic player he had been, I was not in that category. But he did not like it because we managed to get a few wins over him."
Moore resigned in June with no firmer plan than signing on the dole. He re-joined the Luton coaching staff four years later for a decade-long stint. His legendary status is secure. "I wasn't comfortable being the manager," he explains. "I wanted to be amongst the players, working with them. I appointed a coach, Ray Harford, and I did not want to trample on his toes. I did not get involved too much and dealt with the manager's jobs, whatever they were supposed to be. But when we got to the end of the season I thought, I am not really enjoying this. I thought I had better get out and let the club move on. I was happy that we had had a reasonable season and had got over David (Pleat)."
A reasonable season in Moore's eyes is a historic one in nearly everyone else's. But the humble Scot is not about to change the habit of a lifetime. He politely brings the conversation to an end with the observation that he's probably talked about himself enough for one day. "I am a dinosaur now," he says. "You should be looking to someone else."