Lawrence Shankland slams Hearts' naivety as senior pros called out for not helping out youngster
Skipper Lawrence Shankland has demanded that Hearts cut out the "daft" mistakes that led to Sunday's 1-0 defeat to Dundee as they head to Greece for another tough test against PAOK Salonika.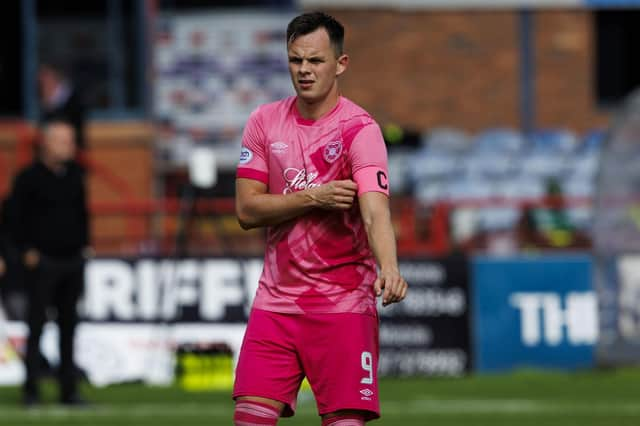 There will be no room for error in the Toumba stadium as the Scots seek to turn round a 2-1 deficit from last week's first leg of their Conference League play-off tie. According to technical director Steven Naismith, Hearts were "passive, slow and safe" at Dens Park as they fell to their first league defeat of the season. The decisive goal, scored by Dundee winger Luke McCowan, was the product of a catalogue of errors from the visitors. Although superbly struck by McCowan, he was presented with an empty net after goalkeeper Zander Clark took a quick free kick a long way out of his box. He was hopelessly out of position when a wayward pass from Aidan Denholm gifted the ball to McCowan.
"Naivety is the word that sums it up," said Shankland. "We give away a cheap goal and throw away the points. At the start of the second half the momentum was totally with us, we created a couple of openings and looked like the team more likely to score – but then we give them that goal out of nothing. We've discussed it plenty times before, it's just pure naivety. Obviously young Aidan Denholm makes a mistake, but there are three senior pros around him who could have told him just to go long. It's so frustrating.
"I've said exactly these things in the dressing room," he added. "That it's just daft. We're experienced boys who can't be making mistakes like these. We all know when we're playing well and when we're not, when to try things and when not to. But at the goal, Zander's well out of his goals and we try a couple of passes. Next thing they've basically got an open goal. We need to be a team who knows that if we don't play well, we still don't lose. But too many times last season and again now, especially on the road, when we don't play well, we lose."