Kevin McCarra: Tributes paid to much-admired former sports journalist
Tributes have been paid to Kevin McCarra, the much-admired former football correspondent, who has died aged 62 of Alzheimer's disease.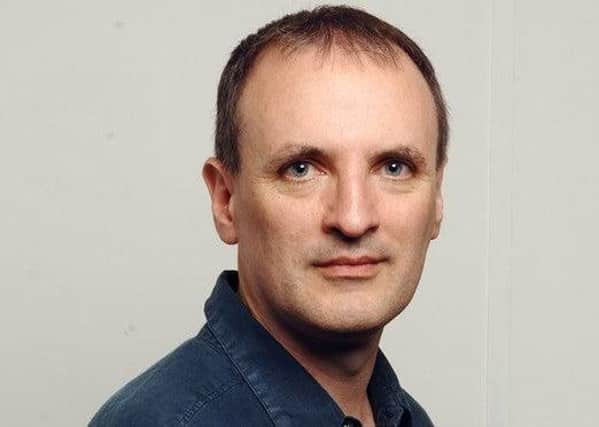 Regarded as a pioneer in his field, Kevin began writing about Scottish football for Scotland on Sunday when it was launched in 1988 and was key member of staff in the paper's formative years.
He had come to the paper's attention after producing an exhibition about the game for the Third Eye Centre in Glasgow which led to him writing a book, A Pictorial History of Scottish Football, published in 1984.
His time at Scotland on Sunday saw him become one of the foremost voices on the game in this country and, alongside Graham Spiers, he elevated SoS's football coverage to an extremely high level.
He left in 1995 to work for the Sunday Times and the Times before succeeding David Lacey as the Guardian's football correspondent after the 2002 World Cup, spending almost a decade with the paper.
Stuart Bathgate, who worked with him on the SoS sports desk, remembers him as a gifted and treasured colleague.
"He was well respected and very well liked. In a bitchy industry he was an angelic presence. He was studious and serious but with a sense of humour and a popular touch.
"He never tried too hard to entertain with his writing but his knowledge and ability to express it shone through. He was the master of the telling phrase stated simply.
"He lived quietly and was happiest with his wife Susan and reading books."
In a heartfelt message posted on Twitter, Kevin's wife, Susan Stewart, said: "My beloved husband Kevin McCarra died peacefully last night.
"I am devastated to have lost him, and lucky to have wonderful memories of our life together. I'm so grateful to our family and friends, and all in the NHS and social care worlds, who supported us in Kevin's illness."
Tributes have poured in from across the sports journalism world with former SoS sports editor Kevin McKenna posting: "Devastated about the death of my friend, Kevin McCarra. He was a good, kind and gentle man and the finest football writer Scotland has produced since Hugh McIlvanney and John Rafferty. God rest him."
Mark Atkinson, the current specialist football editor at Scotsman Publications, added: "Kevin McCarra was one of my go-to sports journalists when growing up and starting off in this industry. He wrote with authority, clarity and elegance and you could tell he had a deep affinity for football.
"The number of glowing tributes paid to him by former colleagues show just how high a regard he is held in, not just as a writer but as a person.
"Everyone at Scotsman Publications offers their condolences to his family and loved ones at this time."
Kevin was a proud Celtic fan but never let that get in the way of his professional work. The Parkhead club paid its own respects, tweeting: "Deepest condolences to the family of journalist and author Kevin McCarra from everyone at Celtic FC."