Kevin Clancy threats prompt referee strike warning as Celtic v Rangers fall-out leads to 2010 parallels
Former referee Steve Conroy has claimed match officials in Scotland could down their whistles amid fears for their safety in a repeat of the strike action taken 13 years ago.
Clancy came under heavy criticism for his decision to disallow an Alfredo Morelos strike in the first half which prompted Rangers to write to the SFA seeking an explanation. The Ibrox club then stated it was "astonished" by the governing body's reply which claimed that the correct decision had been reached.
Referees withdrew their services in 2010 amid concerns that the SFA was not doing enough to protect them from undue criticism from clubs amid increasing concerns for their personal safety. It resulted in replacement referees being drawn from Israel, Luxembourg and Malta.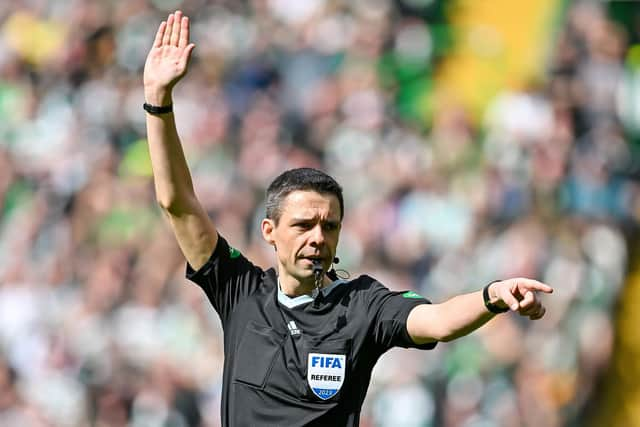 Conroy, who was part of the walkout, believes that fall-out from the Old Firm clash could have similarly serious repurcussions as referees decide enough is enough,
He told the Daily Record: "Back in 2010 everyone had the same feeling. Referees in this country were genuinely fearful that something was actually going to happen to one of us and that nobody was listening.
"Thankfully things did get a lot better after that, but someone has to speak to these people and who knows, maybe it's happening behind the scenes? We can't go back to the stage where referees are genuinely afraid for their own safety and the safety of their kids. That would take us back into dangerous territory.
"I know that these people are playing to their own audience but it's a dangerous thing to do. It doesn't matter what team you support, we all know there are people who will resort to what I would call unsavoury tactics at the least provocation.
"The more it is stirred up, the more chance there is of that happening. That's why it has to be a team effort and it has to be joined up before anything serious happens to any of our guys.
"I can't get my head around why anyone would bother doing that kind of thing towards a referee. It's absolutely nuts."
Comments
 0 comments
Want to join the conversation? Please or to comment on this article.