Jason Cummings: 'If I hadn't missed that penalty to relegate Hibs they'd never have gone on to win the Scottish Cup'
When Jason Cummings comes up against Liam Craig in the Scottish Cup today he fully expects his team-mate from their time together at Hibernian to remind him of a comedy moment, though it was far from funny at the time.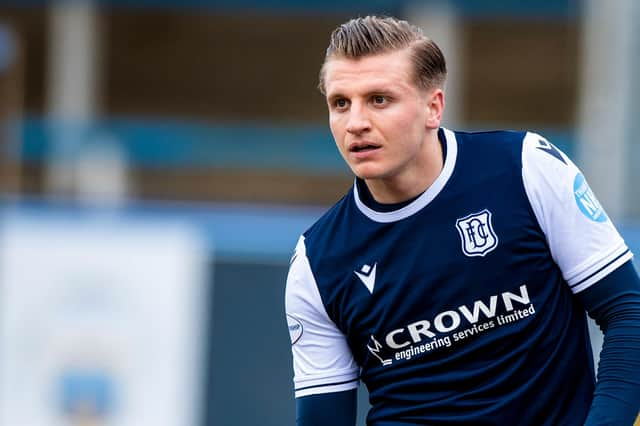 May, 2014, the Premiership playoff final, and under an apocalyptic sky - unseasonably dark but suiting Hibs perfectly - a two-nil lead against Hamilton Accies had been blown and a shootout would be the consequence. Manager Terry Butcher, who Cummings says had been rapidly "losing his head" during the club's dismal campaign, demanded to know which of his men would be brave enough to step up for the penalties. "I said 'I'll take the fifth one,'" recalls the striker, then only 18 but envisaging a headline-hogging moment for himself. "The gaffer just glared at me: 'Are you sure? Are you sure?' … "
Now it's a pity you lot can't tune into our chat as Cummings motors home from training with Dundee for he's impersonating Butcher with a thespian's throaty bellow which would impress Sir John Gielgud - Ralphy Richardson and the boy Olivier, too. "The gaffer must have asked me eight times if I was sure - and I was. I always am." But while Cummings got the headlines all right, it was for fluffing the kick to relegate the Leith team. "So Liam is aye texting me: 'Are you sure?' It'll be good to see him again. It'll be good to see lots of boys from before. It's great to be back."
An eye-catching Tayside derby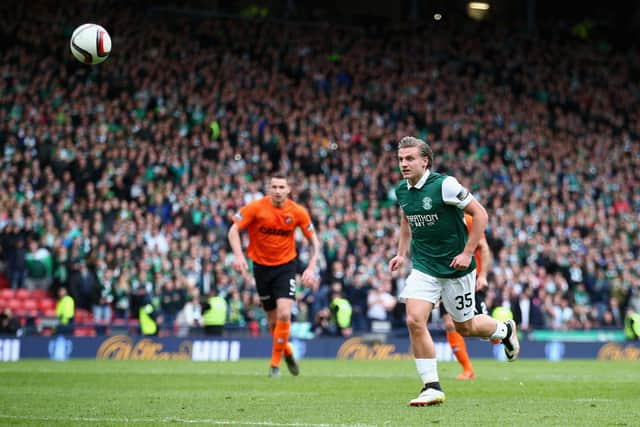 From the deathly gloom of that day Cummings – irrepressible and incorrigible – would lift the Scottish Cup with Hibs while Craig would return to St Johnstone and two months ago win the League Cup. Now in the Scottish they're third-round opponents in a Tayside derby at Dens, an eye-catching tie made all the more so by the return of one of those guys, rarities these days, who makes the whole of Scottish football smile.
What's not to like when, at the height of Covid, with the government struggling to cope and the unelected Dominic Cummings being far too prominent in the saga, this abreast-of-events message pops up on Instagram: "Sick of this man tarnishing my name. It's time he steps down and the real Cumdog takes over."
Cumdog, of course, is Cummings' wrestling handle from a brief career in the grapple game, just the one impromptu bout, but much-viewed on YouTube with even his manager at the time, Neil Lennon joining in the cheers as he almost demolished the Hibs canteen while going mano a mano with Grado who half-nelsons for real. The vision of Cummings in his skimpy blue underpants and Bruce Lee headband, nickname felt-penned across his pigeon chest, removed any remaining prospect of the contest rivalling the homo-erotic charge of Oliver Reed vs Alan Bates in the movie Women in Love.
But - and he stresses this, because he doesn't clown around all the time - that was the season he helped Hibs win promotion. Having helped take them down, this was only fair. "I was always going to see it through," he says of the promise he made to himself. Then he was off.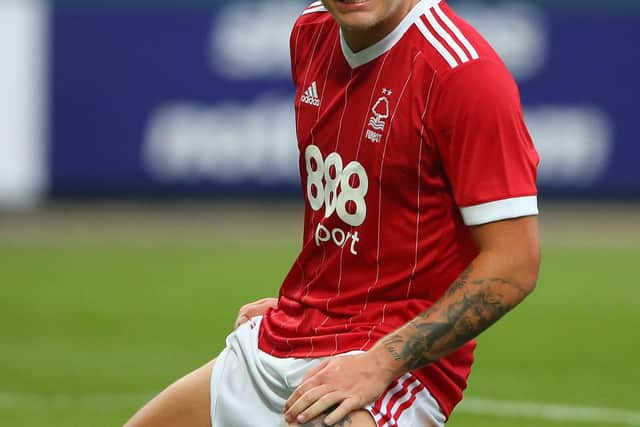 Three and a half years in England, save for a few months at Rangers, caused much frustration for this supremely chipper character. There were highs, such as seriously unnerving just-crowned world champs Liverpool, but also lows like when he made himself homeless in Peterborough. Some of the places he played offered minimal recreation for this highly sociable lad, used to drop-dead-gorgeous Edinburgh. "Often I'd be like: 'What happens here?'" It was time to head for home.
Scott Allan helped broker deal
"I missed my family and my pals and I missed Scottish football," he says, en route back to Edinburgh. Still only 25, he'd love to add to his two Scotland caps, or failing that, switch allegiance to Australia, his mother's birthplace.
Maybe most of all he missed her cooking. "Mate, you're right," he says, addressing your correspondent this way for the 47th time. "I've got my own place but I'm always round at my mums. Stuck in wee hotels down south I got sick fed up Deliveroos. It's Tracey with an 'e' by the way, if you're mentioning her. She'd love that, mate."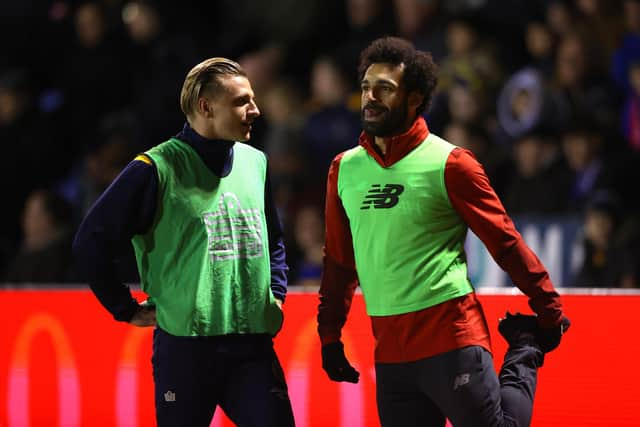 He's got his mate Scott Allan to thank for putting in a good word for him at Dens. "Scotty told the gaffer [James McPake] that I was available and looking to come back up the road." Manager and player knew each other from Easter Road when McPake will have noted the youthful Cummings' confidence and certainly his ebullience, with the prodigy using his debut TV interview to reveal to the world his superpower - a left foot which could open a tin of beans.
He's almost messianic about the post-match chat being, wherever possible, an opportunity for fun and laughter. "I see interviews and players are just robotic. It's all: 'A good three points … We'll dust ourselves down … The crowd were great … Usually it's row Z.' It must be hellish for you boys having to write that stuff. A few clubs tried to get me media-trained but I always refused. Football's entertainment, isn't it?"
For Dundee in his favourite No 35 shirt he's made a fine start with five goals in his first eight games, the most recent a typical piece of Cummings poaching to spark a comeback from two-nil down to Dunfermline Athletic. "I'm mates with Fonz [Liam Fontaine] from Hibs but all the boys have been magic. Football everywhere's been rubbish without fans but Dundee could have a real exciting end to the season. We want to be going up."
Hung out to dry by Hearts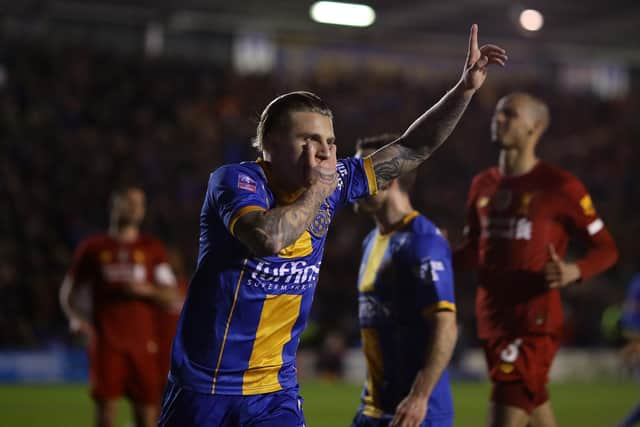 At Hibs Cummings failed three times in the playoffs before becoming a Scottish Cup immortal though as a boy the dream had been to star for Hearts. "All the family are Jambos. I was five years in their academy but did my right knee three times and at 16 I got released. That crushed me." For Hibs he always seemed to enjoy scoring in capital derbies, especially when, from a division below, helping dump the rivals out of the Scottish Cup two years in a row. "You're right, mate, I did. I thought Hearts hung me out to dry and I was bitter about that. I had a big chip on my shoulder and did say to myself before derbies: 'I'm going to get them back, show them what they're missing.' I still love scoring against them but the grudge has gone."
Before moving across the city he had a spell doing a real job and, though hard, he was glad of it. "After Hearts I was in limbo. I needed to find work but McDonalds didn't want me and it was the same at Zara and lots of other places. Ten years of being the class clown at school had caught up with me. I spent more time out of classrooms than in them, making stupid faces through the windows. That's a good laugh until you're bombed out with zero qualifications so for me brain surgeon wasn't on the agenda.
"Finally I got a job. I was Troy the gardener [the Still Game barman's porno sideline]. Landscaping was tough, man. But getting up at seven o'clock and howking out weeds in the bucketing rain for the minimum wage gives you perspective. It makes you realise that being a footballer is the best job in the world and if you get that chance, you must grab it."
A favourite Cummings word is "devo", meaning devastated. He was devo by Hearts rejection and devo by Hibs relegation, and he likens the epicly hacked-off Hibee Nation right after the playoff to a scene from Call of Duty: Zombies, the protests trapping the players inside the dressing-room for three hours. "But think about this," he says with a chuckle, "if I hadn't missed that penalty against Hamilton Hibs wouldn't have gone on to win the Scottish Cup. Am I no' right, mate? Seriously, the cup was won because we started from ground zero with Leeann [Dempster, chief executive], Stubbsy [Alan Stubbs, manager] and some new boys. The club had to build back up again."
Thought Conrad Logan was Hibs' new chef
One new boy "saved my arse", as Cummings puts it. Conrad Logan was the eight-game hero whose debut was as emergency goalie in the cup semi-final, his wonder saves defying Dundee United after our man had attempted a Panenka with a penalty and missed most horribly.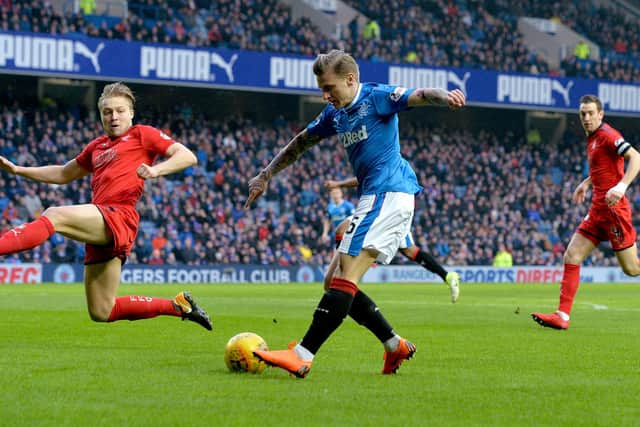 "This is funny. When Conrad first turned up at East Mains [Hibs' training centre] I honestly thought he was the new chef. Conrad's a big guy, like, and I just assumed he was taking over from the fella who'd done a runner to Mauritius. I had to thank him for the semi. Down in England I played against him when he was at Mansfield and I was still still thanking him. I'll thank him again the next time I see him.
"Me and the boys from Hibs laugh about how we'll still be getting together for cup anniversary reunions when we're all pushing Zimmers. That parade! I still get a buzz thinking about it. Then we had a party which lasted four days. Scenes! Then me and Meatball [John McGinn] and Hendo [Liam Henderson] were in Ibiza where we bumped into a pal of mine - Andy Munro, he plays for Forfar - who decided there and then to get a holiday tattoo. 'Henderson to deliver … ' There's a few of them around."
In the summer of 2016 there was English interest in Cummings but he decided to stay. Actually here's what happened: Lennon's powers of persuasion involved flying him over to Paris where the new Hibs boss was working as a pundit during the Euros and introduced him to his TV mates, Alan Shearer and Rio Ferdinand. "We ended up doing karaoke, me and Shearer singing Kenny Rogers' 'The Gambler'. Then I got Rio up for 'Sunshine on Leith'." It was a moment to remind himself of his gardening days and to restate: football is tops.
He's still in touch with his fellow cup heroes: "Me, Meatball and Hendy have got our group chat and Stokesy [Anthony Stokes] pops up now and again. I played against Keats [James Keatings, now a Inverness Caley Thistle] a couple of weeks ago and we swapped shirts. He wanted mine and now I've got something to clean my dog, Carlos, after a muddy walk. Then there's big Marv [Marvin Bartley]. That's some rubbish clobber he wears on Sportscene. He must get dressed in the dark, eh?" Does he miss Hibs? "I loved my time there, the dressing-room was amazing, but I don't think I'm the type that'll stay anywhere for long. It's not boredom; I just like to challenge myself."
Trashing his flat proved costly
First it was Nottingham Forest, managed by Mark Warburton, just down from Rangers. "Warbs loved me," he says, having previously declared that Lennon, Stubbs and Butcher loved him. "He must have hated seeing my name of the teamsheet for Hibs because I usually always scored against his mob." In another memorable post-match interview Cummings reckoned one of his Ibrox goals had been fashioned with the "touch of an angel". "So Warbs probably thought 'I've got to sign this lad' and at first at Forest it was good as he eased me into what was a higher level of football but then he got sacked. His replacement [Aitor] Karanka never said one word to me. I don't think he knew my name. He just wanted a bigger striker."
Cummings returned north, ironically to Rangers, and would have liked the loan deal to have been made permanent. "I know that might not have gone down too well with Hibbies but the boy at Asda who moves to Tesco isn't going to get Asda regulars saying: 'He's a shambles. He used to be at Asda. I hate him!' I know the two situations aren't quite the same but for us footballers it's work and you go where you can find it."
Next stop, Peterborough under Steve Evans and although Cummings rates his fellow Scot as fierce as Lennon the two hit it off. He got off to a flying start there but the stint was to end in regrettable circumstances when video of him trashing his flat went viral. He says: "That was a stupid drunken night. Not big and not clever. I couldn't stay there after that but Steve took me in. He was different class.
"I must have thought I was a rock star. The damage cost me a fortune."
It cost him in other ways too: "When my agent put it out there that I was available, the word back from a few clubs was: 'We've just seen him chuck a TV through a window - he looks mental.'" Eventually he got another loan move to Luton Town but again, little game time. "Lots of clubs in England seem to want 6ft 4in strikers or guys who'll run about all the time. I'm neither of these things. I saw the other side of football down south. At Hibs I had it easy, playing every week and scoring loads of goals. It was tough not being picked, or coming on and scoring and being back on the bench the next week. Some managers just didn't fancy me."
Packing up his boots again Cummings next pitched up at Shrewsbury Town who just before the pandemic struck picked out an FA Cup plum: a home tie against Jurgen Klopp's all-conquering Reds. "I was raging I didn't start. Warming up I got chatting to Mo Salah. Andy Robertson wasn't playing so I said: 'Hey Mo, where's Robbo - did he no' fancy a cold one up at Shrewsbury?' He gave me a funny look but then I got on." And, in front of a big terrestrial telly audience, he scored twice to level the match. A memory to treasure, and a reminder to some of what he can do with that "no' bad" left foot.
Cummings has reached his mum's house and his tea will be waiting for him. Last question: does he think the malarkey has held him back in his career? "No mate. I agree that the modern manager wants players to be dead straight and maybe if they see me when I'm mucking about they might get a shock. But I don't do it every day. I'm not prancing in my Calvins the whole time. When I need to I screw the nut."
It's taken a while but Cummings seems to be in a good place again, Dundee being a club fond of their mavericks. If he shoots them back into the big league they might even let him do the victory parade in those pants.
A message from the Editor:
Get a year of unlimited access to all of The Scotsman's sport coverage without the need for a full subscription. Expert analysis of the biggest games, exclusive interviews, live blogs, transfer news and 70 per cent fewer ads on Scotsman.com - all for less than £1 a week. Subscribe to us today.
Comments
 0 comments
Want to join the conversation? Please or to comment on this article.