Why one SPFL club chairman believes all Scottish football should have been postponed
Peterhead chairman Rodger Morrison reckons all football should have been postponed – not just the leagues below the Championship.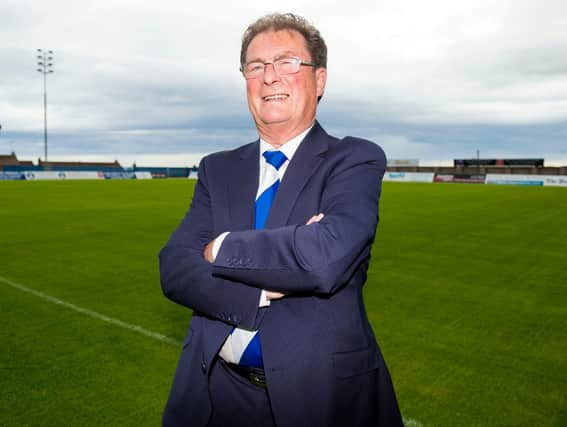 The Scottish FA announced yesterday a "temporary suspension of all football" below the second tier for three weeks and "will be reviewed on a rolling basis by the Scottish FA Board in partnership with Scottish Government".
The Scottish Cup has also been paused.
Clubs in the Championship will have to join those in the Premiership in doing weekly PCR testing.
All those clubs outwith those divisions will have to wait until February at the earliest to play again.
Morrison, of League One Peterhead, isn't supportive of the decision by the SFA, while noting a higher number of cases in the "higher divisions" – where most of the testing takes place – compared to lower down.
"If they were going to do it, they should have probably suspended all football for the next three weeks. I think as well there have been far more cases in the higher divisions than there have been in the lower divisions."
The SFA decision will mean fixtures may have to be crammed into available dates, especially with a host of Scottish Cup second round fixtures still to be played after to a raft of postponements due to freezing temperatures and snow.
Hearts manager Robbie Neilson has backed the continuation of the game at the top two levels.
"I believe football has a big part to play in society by helping people through this. It's a distraction from what is going on," he told the Evening News.