The Scottish Football Mindset coach taking on the game's final frontier with new book aided by John Collins and Simon Ferry
On Thursday night, the Scotland men's national team were met with a situation against Serbia to reach the country's first tournament since France '98.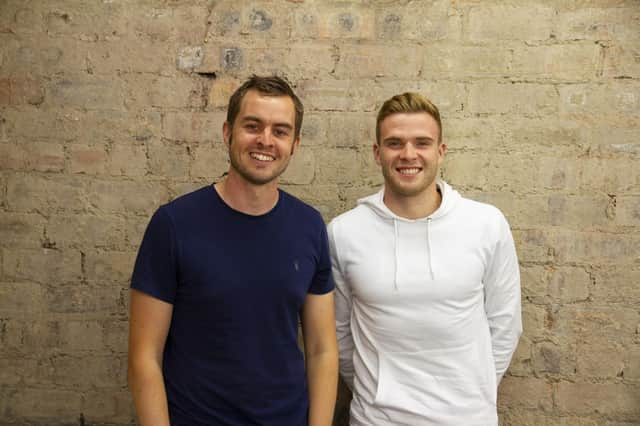 Fear the outcome or see the game as a challenge.
For more than 20 years now, players wearing dark blue have had everything questioned, most often it has been their mentality.
Put yourself in the Marakana on Thursday night when Luka Jović's header bounced into the turf before rising past the outstretched arm of David Marshall. The country had deflated in unison but what about the players?
'Typical Scotland'. Few gave Scotland a chance of surviving extra-time, let alone winning the penalty shootout. Yet, they did.
Embracing the challenge
Having worked with the likes of Scotland internationals John Souttar, his first client, and Chris Cadden since starting his Football Mindset business back in 2016, John Johnstone is well placed to present the test which faced the national team and the player who may best indicate a possible mindset shift.
"When you go into a situation you either see it as a fear or a challenge," he told The Scotsman. "Those Scotland players would have gone into that game against Serbia and they would have seen that fixture as something to fear or they would have built it as a challenge.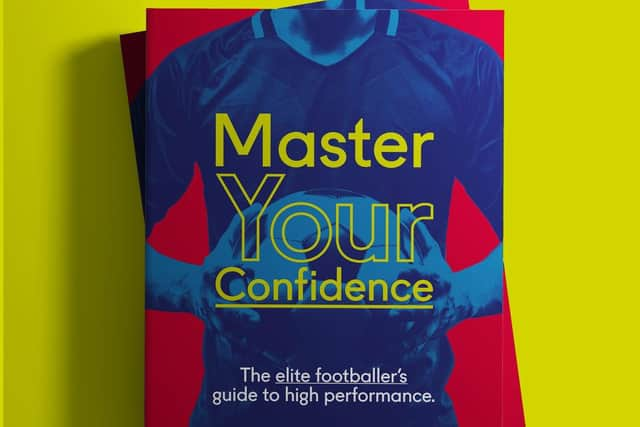 "The narrative you take into a game or the way that you frame it is massive.
"If you look at Lyndon Dykes, the interviews he gives, he's very much of a challenge-nature. There seems to be very little fear in what he does and everything he's doing, he's embracing it as a challenge."
He added: "If you look specifically at penalties, to step up and hit a penalty, to be confident hitting a penalty, I think there has to be an aspect of I can deal with this if I miss it."
Football's final frontier
Johnstone, 31, has been tackling what he sees as football's "final frontier" for the last four years, working with professional players in Scotland, England, Italy, Germany and America on their inner game, on their mindset.
And now the plumber turned mindset coach, via a stint as a personal trainer, is set to publish a book, or rather a guide on how footballers, no matter what level they are playing, can approach a subject which some within the game may still treat with suspicion.
"To sum it up in its simplest form, I'd say it is my three-step approach to helping footballers," he said of 'Master Your Confidence: The elite footballer's guide to high performance'.
"For me the inner game is football's final frontier.
"If you look at the nutritional side, the tactical side, technical side, physical side, players seem to be very well educated on that and clubs seem to have a lot of systems and processes in place to help with that kind of thing but when it comes to the inner game it seems to be less so. There seems to be less information, less education.
"I want this book to fill this gap. So any footballer looking to work on their inner game, looking to deal with opinions, master their confidence, looking at how to bounce back from setbacks mentally, this is the book for them."
Inner game helps outer game
Players who have encountered Johnstone or those who will pick the book up, will be met by someone with a clear message:
"The mind drives the body. The inner game drives the outer game. You'll never solve an inner game struggle with an outer game solution".
It is a mantra which he believes in wholeheartedly. Players are not met with BS or someone keen to blow smoke up their backsides. Johnstone's role is to improve and that means being honest, asking questions which make players think and maybe feel uncomfortable.
But there is a belief that it works if the player is willing to work.
"If they want to work on their inner game I believe I can make any footballer better," Johnstone said. "I believe I can improve any footballer in the world, I can improve their inner game.
"The mental side of the game is something that without doubt is overlooked. I don't know if it's a taboo, I don't know why but the inner drives the outer, the mind drives the body. So if we don't get the mind right, the inner right, how can we then get the outer right?
"With the inner game you can't see it. You can see what food somebody is eating. You can play somebody clips back, you can get someone to lift in the gym."
The ordinary guys
In the book written during lockdown, Johnstone explores why negative thinking is beneficial to players, dealing with opinions when the game has never been more opinionated and tackling playing with pressure.
The mindset coach doesn't just rely on his word, but has garnered the experiences and views of a whole host of current and former professionals, including ex-Hibs managers John Hughes and John Collins, Hearts coach Lee McCulloch, plus the likes of Simon Ferry, Darren Barr and Steven Pressley.
"Footballers are just ordinary guys, living extraordinary moments," Johnstone said. "It is easy to see what happens in a game but to understand why it happens you obviously need to look within for those answers.
"Speaking to Greg Tansey about hitting a penalty for Inverness against Celtic in order to take you into a Scottish Cup final, it was a privilege to be able to ask him what was going through his head at that point.
"Or John Collins, the penalty at the World Cup or coaching someone like [Virgil] Van Dijk or his experience making a Champions League semi final with Monaco, training with guys like David Trezeguet and Thierry Henry.
"For me success leaves clues. These guys will leave ideas of what to do, but there's guys in there who are open and honest and will give an indication of what not to do."
'Master Your Confidence: The elite footballer's guide to high performance' will be out before Christmas