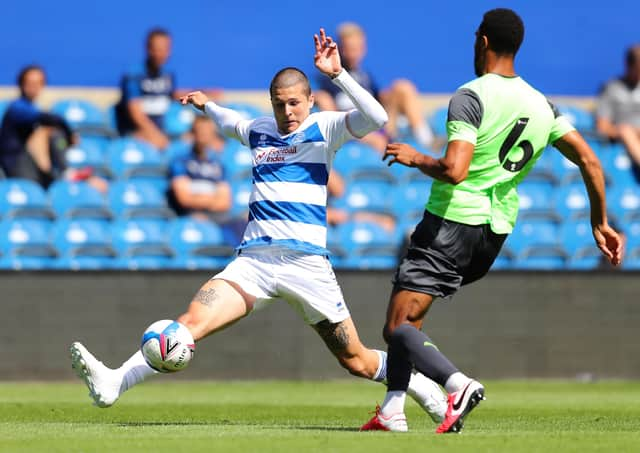 Lyndon Dykes in action for new club Queens Park Rangers. Picture: James Chance/Getty Images
Steve Clarke believes the addition of Lyndon Dykes to the national set-up can "make the squad better" but the Scotland manager insists he did not offer any guarantees to the Australian-born striker to convince him to pledge himself to the country of his parents.
Dykes' decision to opt for Scotland has earned the player a call-up for next month's Nations League double header games against Israel and the Czech Republic.
Clarke revealed that he first contacted the striker six months ago ahead of the Euro 2020 play-off semi-final, also against Israel. However, the match in March was postponed owing to the Covid-19 lockdown.
"It was no big process – when the [play-off] games were originally scheduled I had two or three phone calls with Lyndon," Clarke said. "I was really honest with him and to be fair he was really honest with me. It was a really tough decision for the lad to make. Thankfully he came down on our side.
"I didn't make him any big promises but I told him what I saw in the squad and what I saw for him. His attributes can help us and make the squad better."
Dykes, who made a £2 million move to Queens Park Rangers from Livingston last week, was born in Gold Coast but his parents are both from Dumfries.