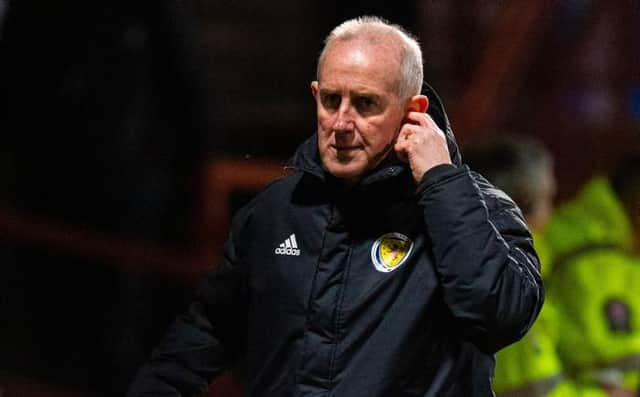 The entire squad involved in the match at St George's Park in Burton-upon-Trent, and the backroom staff, will now isolate and an under-17s fixture between the countries on Saturday will not go ahead.
The teams were also due to meet again on Sunday but this too has been cancelled.
Stark and the rest of the Scottish party had tested negative on Sunday allowing today's match to go ahead. However, an additional test yesterday afternoon – routine ahead of a second match on Sunday – returned a positive test for the head coach this afternoon. The result was immediately relayed to the pitchside and proceedings in the friendly match were called to a halt as a precaution.
A Scottish FA statement said: "We apologise to The FA for any inconvenience caused and reiterate our commitment to the health and safety of all our international players and staff."
The squad for Sunday's game had been supplemented by three additional English-based players yesterday, and they were tested along with the rest of the squad, despite remaining in isolation since their arrival to the squad's base, the SFA said.
It is the second coronavirus test result to affect the national teams preparations this week. Yesterday, a positive test for Stuart Armstrong ruled the midfielder, and team-mates Kieran Tierney and Ryan Christie, out of tonight's Euro 2020 play-off semi-final match with Israel at Hampden.