Scotland have been here before - but Steve Clarke's side have shown they can heed 2006 warning
Nights like the one Scotland savoured in the Ullevaal Stadium on Saturday do not come around often but, thanks to this squad and national boss Steve Clarke, they are becoming far less infrequent than they once were.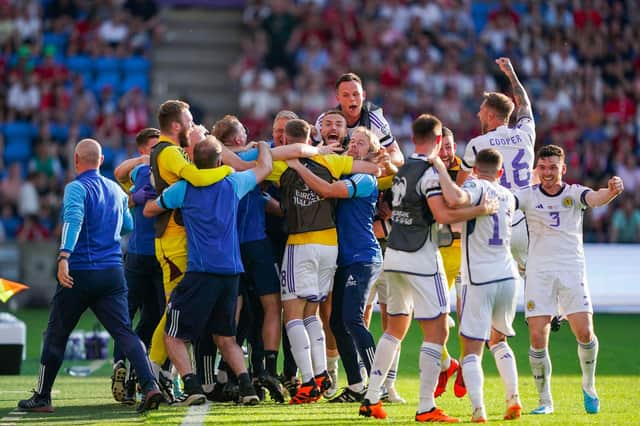 With wins over Cyprus, Spain and Norway in their opening three games of the Euro 2024 qualifying campaign, they now sit five points clear of their nearest challenger in Group A. The last time the national squad mustered such a convincing start was during the Euro 2008 preamble.
Back then the Faroe Islands and Lithuania took the early hits, followed by a result that will go down in Scottish football folklore, as Walter Smith's men ruffled the feathers of the team sitting atop the world rankings at the time, France.
That victory, in particular, was held up as an example of how Smith had rebuilt the character and turned dwindling hope into newfound faith. It was assumed that after such an unforgettable start, Scotland were on their way back to a major tournament. But there is a warning in there. A warning that should have started wailing like a klaxon when Scotland captain Andy Robertson beamed in the aftermath of the dramatic triumph over Erling Haaland and Co, and, stating that he and his cohorts could not have started the campaign better, added: "We have to qualify now."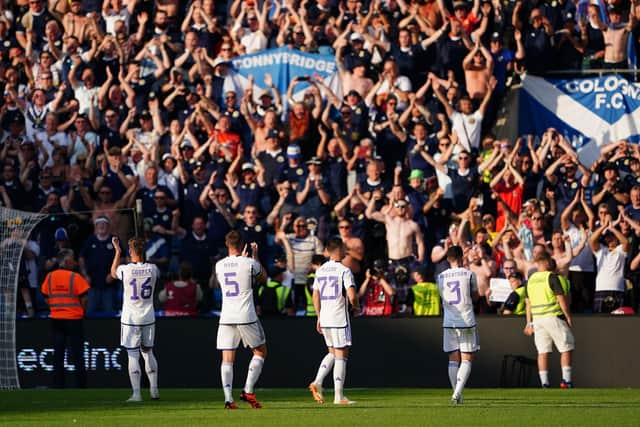 There had been a similar train of thought back in 2006. In the end, remarkable as it may seem, they failed to do so.
The Norway result has already demonstrated how quickly this manager and his hungry crop of players learn from past short-comings, though.
Having struggled with last summer's internationals, they altered the preparations for this double header, joining up for a training camp to ensure they kept themselves ticking over, and galvanised the already strong bonds and team spirit.
That shone through as they rolled with Norway's punches and hit back with the last-gasp one-two of their own to leave their hosts shell-shocked and the Tartan Army delirious.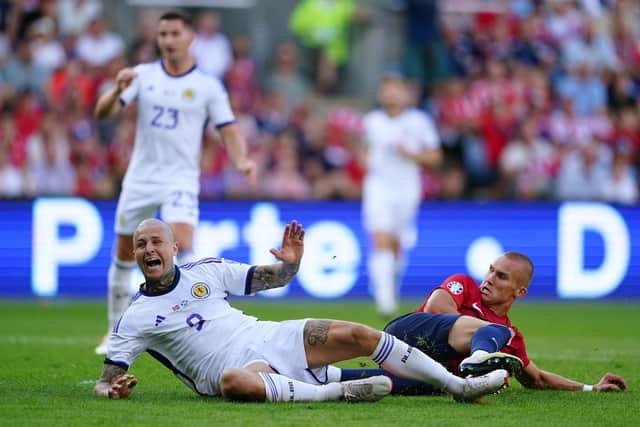 It is a win that leaves Scotland in a seriously strong position as they approach the halfway point in the campaign. But acknowledging the magnitude of his squad's achievements thus far, Robertson's feet remain grounded.
"If we want to qualify for major tournaments, you know you have to go away from home against good teams and pick up points. This is three points which is big but we have to go again."
And again, and again, and again, until an invitation to Germany in 12 months time is secured.
"They are all in there recovering in an ice bath and we have to make sure we get three points on Tuesday to capitalise," said Clarke. "It sets us up nicely for Tuesday, I am not looking beyond that."
But, as they try to nurse bruised and tired bodies through one last 90 minutes, before they are able to enjoy a well-earned but far too short break, there is a desperation not to undo any of the good work by succumbing to Georgia, a nation who eventually undermined Smith's men in those 2008 qualifiers.
Having stunned France, Scotland then flew out to Kiev in 2006. That was where the winning run shuddered to a halt. When soaring so high, the thought of plummeting back to earth is terrifying.
This time, though, they will head out at Hampden rather than on foreign soil and the home record is impressive - as is the rapport that the current Scotland men have with the Tartan Army, who have been enthusiastic members of the mutual appreciation society, working in consort with the players in dark blue to give them the backing needed.
Clarke and his players have justified that in recent times. In the Nations League and in these qualifiers.
Georgia have sullied the party atmosphere before, in that Euro 2008 qualifying group. Back then, just as they are now, they were placed in the same cluster as Scotland and if Ukraine left everyone deflated when they denied the squad four in a row, although Georgia could not beat the Scots at Hampden, it was the country that later popped the bubble.
During that campaign, Scotlad had Georgia for company, as they do now, and while they failed to cancel out or better Kris Boyd and Craig Beattie's goals in Glasgow, they did succeed in throwing a spanner in the works in Tbilisi as that qualifying period moved towards its conclusion.
It was a costly slip up and one that Clarke and his side are working to avoid a repeat of.
The backing of the passionate and vocal home support will help but so too will the mindset which is blossoming. In the past, a few injuries pre-match might have shaken a Scotland squad, while the departure of men like Kieran Tierney during the match would have dented belief, but, as Clarke keeps saying, there is strength in depth and the key thing about that is that no matter who takes to the field, the team still believe in themselves and each other.
That was why there was no panic or rush to grab the goals before the second half substitutions were made. It was also where the determination of the first goal and the composure of the second stemmed from.
But, perhaps surprising given the relative youth of the squad, there is a footballing maturity.
That means they should be able to come off the exhilaration of Saturday's match and get themselves ready to swagger onto the Hampden turf with the right amount of arrogance needed to justify their favourites tag and their Group A top dog status.
Whether they find the net early or have to wait until the dying seconds, they will believe they can get the breakthrough. After so many years of being force fed dismay, everyone else is beginning to believe it as well.
Comments
 0 comments
Want to join the conversation? Please or to comment on this article.