Ryan Porteous revels in Elton John recognition and explains why Hibs was 'more intense' than Watford
There have been many times when Ryan Porteous could be forgiven for thinking he has made it. Not putting a foot wrong on his Scotland debut against Ukraine last March might be one occasion.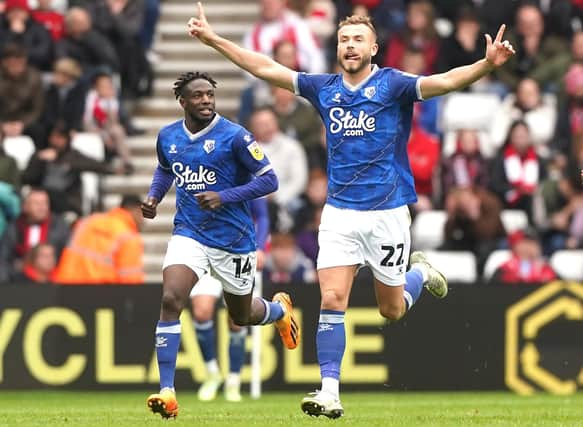 His starring role at the back for boyhood club Hibs when they swept Rangers aside at Hampden in 2021's League Cup semi-final and then his subsequent trolling of former Ibrox manager Steven Gerrard live on TV could be another.
Or it may be the time he heard Elton John was asking after him. The music icon, who played Glasgow last night in the latest stop-off on his farewell tour, is still heavily associated with Watford, the club he once owned.
As soon as Porteous took the yellow brick road south to Vicarage Road from Hibs it seemed only a matter of time until he had a story to tell about someone who still holds the lofty title of honorary chairman at the club.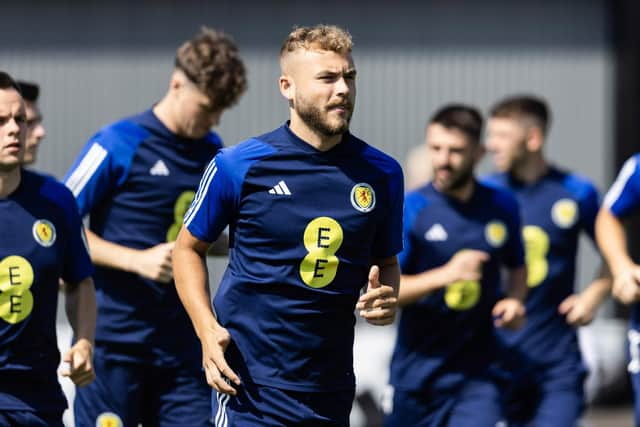 That isn't why Elton John is currently filling out auditoriums around the world, of course, as he treats fans to one last tour featuring many of his greatest songs. Porteous was unavoidably detained last night while the musician was entertaining the sell-out crowd at the Hydro. The defender had something else on in a stadium in Oslo. But he's hopeful he will soon meet the great man before long, and there will be no need to introduce himself.
"I had a conversation with Scott McTominay on Tuesday and he said, 'I was speaking to Elton John and he was asking for you'," marvelled Porteous earlier this week. "That's a sentence I never thought I would hear!
"I actually had a second look at Scott and said, 'you're winding me up, eh?!' I think he had been to one of his concerts. Scott is a big Elton John fan but I've not met him yet. I'll blag some free tickets next time he's in town."
The trouble is, presuming he stays true to his word, then there might not be a next time - although he wouldn't be the first musician to be lured out of retirement.
"He is a big Watford fan and owned the club for a few years," added Porteous. "There are a lot of pictures of him plastered all over the stadium, he has done a lot for the club. I think he comes to the games quite regularly and watches the rest of them (on TV) – he must do if he knows who I am! I didn't think he would ever know me.
"I love Elton John," he added. "My Mum and Dad are big fans. I think he did a big concert at Easter Road a while back and they were there. Hopefully I can take my ma' to see him. It would be great to introduce them although I think my ma' would pass out!"
It would not be a surprise if Elton John agreed to do some special one-off gigs at Vicarage Road. He has done so in the past to help raise funds for the team. After finishing a disappointing 11th in the Championship, six points off the play-offs, Watford might need a little extra help to take a great leap forward. It was dismaying for the Vicarage Road faithful to see bitter rivals Luton Town manage to clinch promotion to the Premiership last season via the play-offs.
It's the Hatters rather than Hearts who Porteous must now treat as deadly rivals, and therefore be careful not to say anything that might be construed as being too positive about them.
He scoffs at the idea that Luton's achievement was inspiring for Watford. "No, not at all! When I went down everybody told me how big that derby was. We played them away from home and got beat 1-0 so that was unfortunate.
"They were a good side, although I don't want to give them too much credit! Anything can happen in this league and it's an exciting league to be in. The rewards are probably the best you can get in football."
The 24-year-old is already reaping the benefits. He has played 17 times for Watford since joining from Hibs in January, scoring on his debut against Reading. Each time he clocks on for Scotland duty, he believes he is coming back a better player.
"I'm still a young boy, still improving but I'm probably getting to that point where you have to kick on and keep progressing, be a mainstay both for Scotland and Watford," he said. "I think I've become a better player every year, but especially in the last six months.
"There's a lot of experienced players. Craig Cathcart has played hundreds of times for Watford, he's been in the Premier League and Northern Ireland too. Christian Kabasele and Tom Cleverley - there's a lot of big names that I could learn from.
"At Hibs I learned for five or six years but I had probably learned as much as I could. For me it was important to go down there to a different environment with players who have seen different things."
As someone who experienced the pitfalls of being a high-profile personality living and working in the area where he grew up, he is enjoying the relative anonymity of living alone in London. It's refreshing after the goldfish bowl of Edinburgh.
"It's hard to say it's more intense," he said. "To be honest Hibs was maybe a bit more intense because I was a Hibs fan, and I felt all that pressure.
"Going down to London you can get lost a little bit because nobody recognises you. I have been down there for four months and I think that makes you mature and understand you have to fend for yourself a bit more. "You've not got your pals or your family to rely on," he added. "But it's been good. London is a big place. I'm just happy to have settled in."
Comments
 0 comments
Want to join the conversation? Please or to comment on this article.