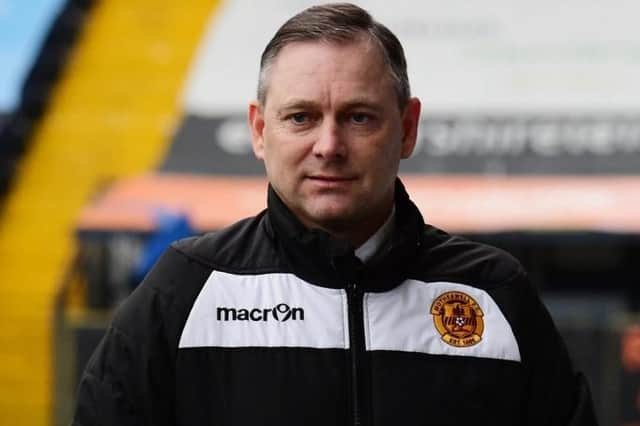 Eddie Wolecki Black has departed Motherwell just a few days before SWPL1 resumes this Sunday
The club said in a statement that he is leaving to concentrate on a degree course at a local college.
Assistants Stewart Hall and Willie Kinniburgh will lead the team on an interim basis, starting with Sunday's home match against Forfar Farmingham.
Wolecki Black first joined the club in 2018 and led the club to the SWPL2 title. After leaving for a short stint at Celtic, he returned in late 2019, ahead of the 2020-21 campaign.
Motherwell are second bottom of the eight-team league after seven games, but there will be no relegation this season due to a restructure.
Chief executive Alan Burrows said: "We both felt that this was probably a good time for a change, allowing the club to focus on a new direction, particularly with next season in mind.
"I would like to wish Eddie every success."