Lowland League ends season and crowns Kelty Hearts champions - with Bonnyrigg Rose left high and dry
Points-per-game metric used to determine final standings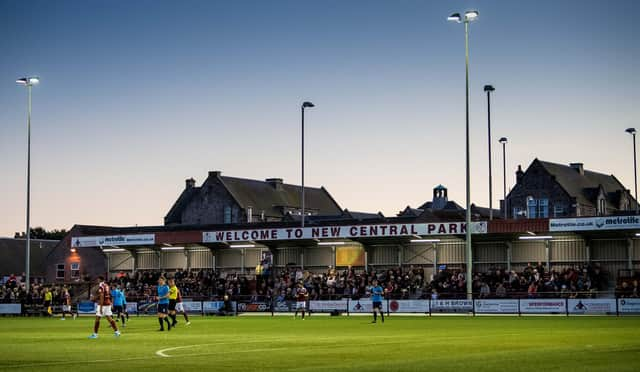 Kelty Hearts have been crowned Lowland League champions after the 2019/20 campaign was ended prematurely due to the coronavirus crisis.
The Scottish Lowland Football League (SLFL) has followed the Highland League, whose members chose to award the title to runaway leaders Brora Rangers on March 21, as it became increasingly apparent that football in Scotland will be in cold storage for some time due to the pandemic.
However, unlike the Highland League, where Brora were 12 points clear at the summit with games in hand over their rivals, the Lowland League title race was still very much alive and kicking and the decision was made by the SLFL board rather than the league's members. Bonnyrigg Rose will feel aggrieved at a premature conclusion, given that they were six points behind Kelty when Scottish football was postponed on March 13. Crucially, Bonnyrigg had a game in hand over the Fifers and were due to host them at New Dundas Park before the league's conclusion. Moreover, five of Rose's six remaining matches were due to be held at their own ground, where they have an extremely strong record.
A points-per-game metric – mirroring the Scottish Professional Football League's resolution for the four senior leagues in Scotland – has been used to calculate final standings. Kelty, therefore, finish top with a score of 2.72 points, Bonnyrigg second with 2.58 points and BSC Glasgow third with 2.31 points. Although highly unlikely title winners, BSC had a clutch of games in hand over both Kelty and Rose and were not arithmetically out of the running.
The Lowland League have decided to scrap relegation from the division, which will benefit Edinburgh University, who were battling demotion and are second-bottom of the table after the points-per-game rule is applied.
The decision could have ramifications on the East of Scotland league, with the Premier Division leaders – Bo'ness United – due to be promoted to the Lowland League.
A statement from the SLFL read: "The board of the SLFL have today decided to end the league competition with immediate effect. The board took into account the points per game average based on the standings at the cessation of football on the 13th March, and as such have declared that Kelty Hearts are this season's champion Club."
"Furthermore, the board would like to make it clear that it feels that no member club should be disadvantaged by the current health crisis we face, and as such there will be no relegation from the SLFL in season 2019/20. We are aware of the implications for our fellow pyramid leagues, the EoSFL and SoSFL, and will announce contingency plans to cover this in due course."